Infographic presents the dos and don'ts of saving a phone from water damage
16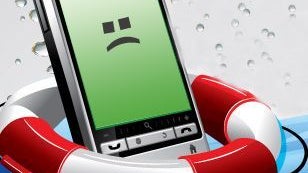 If there's anything that most cell phones don't get along with, that would be water. Actually, all liquids may potentially damage a handset if given enough time. That's why liquid damage is, unsurprisingly, one of the leading reasons why phones come to an untimely end.
But a phone that gets dunked in water or any other liquid isn't necessarily destined to fail. There are several things one must do in order to save it, however – taking it apart and getting it dry immediately would be a good start. Some solutions, on the other hand, don't help – solutions like shaking the device or drying it with a hair dryer.
More tips on how to deal with a wet cell phone are available in the infographic below, along with a handful of facts about wet cell phones. If anyone has their own way of dealing with water damage, don't hesitate to share it with us down in the comments!