Infestation? Numerous bugs reported on iOS 8.1.1
79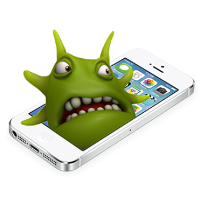 This past Monday, Apple released iOS
8.1
.1. In addition to speeding up the
Apple iPhone 4s
and
Apple iPad 2
, the update came with the usual bug fixes and enhancements. But as it turns out, the update has spawned a new list of problems for iOS users. And some are complaining that iOS 8.1.1 doesn't fix the old problems. For example, there have been a number of iPhone 4s users still unable to get a stable Wi-Fi connection for their phone. On the official Apple Support Communities page, the thread relating to iOS 8 Wi-Fi problems is 82 pages alone.
Complaints have been made about the inability of iPhone users to turn off the copy/define feature on mobile Safari, and some iPad mini owners have had to endure a very hot-running tablet while playing games. Hot off the press, an
Apple iPhone 5s
user has just written to the Support Communities page about a problem he is having with Bluetooth since he installed iOS 8.1.1 Many of these problems have been giving iOS users a Shakespearean dilemma about whether they should update or not to update. That is the question.
In all seriousness, iOS 8 has one of the lowest adoption rates of any iOS update. According to AppLovin, a company that processes a whopping 25 billion ad requests a day, 45 days following the release of iOS 8, only 50% of those eligible to receive the update had installed it on their device. Compare that to the 80% of eligible devices that had updated to iOS 7 after the same period of time.
Certainly Apple is working on a fix to exterminate the current crop of bugs, and for those iOS users having to deal with these problems, relief will hopefully be just around the corner. If you're having trouble with iOS 8.1.1, let us know about it by dropping your comments in the box below.
source:
Apple
via
Forbes