Individuals seek class action status of their suit against mobile app makers including Apple
2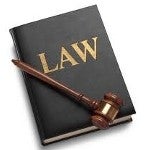 13 individuals are seeking to have their suits against mobile app makers consolidated into one class action suit against the defendants. The plaintiffs allege that the defendants
uploaded address book information from users without permission
. The filing says that billions of contacts from the address books of tens of millions of wireless mobile users was stolen without the knowledge of these users. The uploads occurred over cellular networks and over Wi-Fi signals in "
homes, coffee shops, restaurants, bars, stores, and businesses all across the nation,"
which turned the victim's address books into, "
mobile radio beacons broadcasting and publicly exposing the unsuspecting device owner's address book data to the world."


The thefts were discovered when users of Path and other apps were trying to find friends to connect with and the request led the defendants to upload the users' contact lists. The defendants all claim that they are not doing anything suspicious by uploading this data and that such uploads are
necessary for the defendants to help the users find their friends online
. Besides Path, the other defendants are Twitter, Apple, Facebook, Beluga, Yelp, Burbn, Instagram, Foursquare Labs, Gowalla, Foodspotting, Hipster, LinkedIn, Rovio Mobile, ZeptoLab UK, Chillingo,
Electronic Arts
, and Kik.
A spokesman for LinkedIn said, Hani Durzy, said "
Yes, we've seen the suit. It's baffling, because quite simply, our mobile apps do not do what is alleged in the suit
." ZeptoLab released a statement that read, "
As far as we know we have not been legally served with any lawsuit, and thus have no comment at this time
." Twitter, Path and Kik had no comment on the suit while the other companies have yet to respond for comment.
source:
CNET