India's aviation regulator lifts flying ban on the Samsung Galaxy Note 7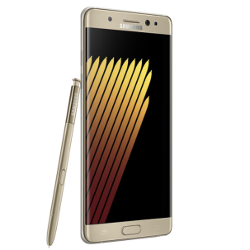 The Directorate General of Civil Aviation (DGCA) in India has lifted its ban on the
Samsung Galaxy Note 7
. The phablet is now safe to fly on board Indian flights as long as it is the new version of the device purchased after September 15th. To help differentiate between the safe and potentially unsafe versions of the Galaxy Note 7, the DGCA makes note (no pun intended) of the white battery charge indicator light on the original unit, and the green indicator light on the revised model.
The ban by the DGCA
was originally put into place on September 9th
, hours after the U.S. FAA blocked passengers in the states from packing the phone in checked baggage. The FAA also warned those passengers inside U.S. regulated aircraft not to turn on the phone or charge it while in the air. Aviation regulators worldwide had to deal with reports that several units of the phone had exploded while the battery was being charged.
Samsung issued a voluntary recall on September 2nd
after discovering that the Galaxy Note 7 carried a defective battery.
So far, the only Galaxy Note handset to catch on fire inside an aircraft was a
Samsung Galaxy Note 2
that recently exploded on an IndiGo flight from Singapore to Chennai. As a result of that incident, the DGCA has restricted the use of the Galaxy Note 2 on flights that it has regulatory control over.
Samsung Galaxy Note 7
source:
TimesOfIndia