Indian Village keeps cell phones out of the reach of unwed women
2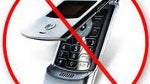 Using a cell phone could result in death for unmarried woman in a northern Indian village. The Lank village council is concerned that unmarried women could use a cell phone to arrange a forbidden marriage which could result in a penalty of death. Thus, the village council will not allow unwed girls to own a mobile handset but will allow unmarried boys to use them, but only under parental supervision.
The main fear is that a marriage could be arranged between members of the same clan which is strictly taboo under Hindu custom in some areas of North India, where marriages are arranged by families. Those who violate this rule in the more conservative areas are often the recipient of horrific punishments called honor killings. In some situations, the village council itself has ordered the killings.
Last month, 34 couples eloped in Muzaffarnagar district where Lank is located. 8 honor killings were the result, according to police. Three girls were beheaded by the male members of their family after they eloped with a boy from the same clan. Police assistant director general Brij Lal said, "The village council members feel that cell phones helped in elopement of young couples."
A local women's rights group, Disha, says that prohibiting the women from owning a cell phone because of what they call "sexual politics" shows how archaic the council is, and warned that it could leave girls at a disadvantage in other areas of life.
source:
HuffingtonPost
Recommended Stories