India may ban Android over adult content
54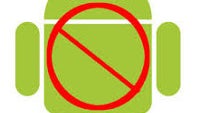 With instances of frisky content allegedly available for free via Android applications in India, the country's Telecom Minister, Kapil Sibal, has reached out to the media for suggestions on how to deal with the issue:
"I want you people to suggest how can we close it. If we want to close it, you will attack us. I want all the media to come together and tell the minister how to deal with it so that if I do something about it, you don't attack me"
This comes after the Indian government recently came under fire for censoring certain websites for their adult content. With porn already endangered, it does appear that an extreme measure such as an eventual ban on Android is not out of the question, or so it seems.
Groundless? Google seems to agree. According to Indian
iGyaan
, a spokesperson for Mountain View stated that its policies do not allow any content that contains nudity or any sexually explicit material on its Play Store:
"Google Play developer programme policy does not allow content that contains nudity, graphic sex acts, or sexually explicit material. Google has a zero-tolerance policy against child pornography; […] Similarly for Android, we offer content filtering. Google Play requires developers to label their applications according to the Google Play ratings system, which consists of four levels"
If that is indeed true, then the culprit has got to be third-party app stores that are known to host content indiscriminately of its nature – an issue, however, hardly warranting the ban of the world's most popular mobile OS in
the third biggest smartphone market.
Source:
iGyaan