Imo messenger Android app update brings tablet optimization
3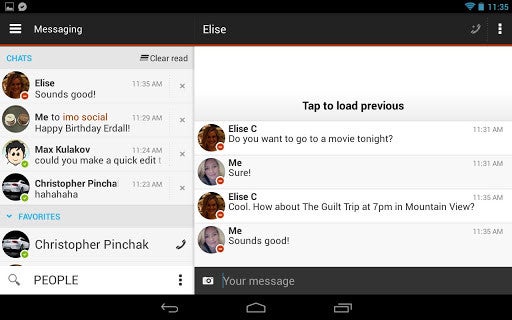 The imo.im website is probably the most popular destination for those who have Facebook or Skype blocked at work. It's basically a web interface to all sorts of chat services and it works flawlessly. Recently, it got its own Android application and now that has been optimized to look good on Android tablets, making full use of the extra space.
Imo supports an impressive number of chat services: Facebook Chat, Google Talk, Skype, MSN, ICQ/AIM, Yahoo Messenger, Jabber, Hyves, VKontakte and Steam.
The new tablet interface shows the contact list and current chats side by side on the left and a swipe from the right brings the settings menu.
The application can also run in the background and is integrated with Android's notifications, and you can customize what kind of a notification you get. All of the services that you'd usually get are supported - free voice calls between Imo users, voice messages, and plenty more.
via
Android Authority