Image from China reveals that the Apple iPhone 7 might have an earphone jack
47
One of the very first rumors that we heard about the
Apple iPhone 7
was that
there would be no earphone jack on the unit
. Instead, Apple would use the Lightning port as the place where users could plug in earphones or headsets. By eliminating the headphone jack, Apple could make the iPhone 7 thinner and still have room to put a larger capacity battery inside. In addition, it would make it easier to have the device made waterproof.
Since this rumor spread, almost
every leak allegedly showing the iPhone 7 did not include an earphone jack
. But a new photograph supposedly showing the circuitry of the next iPhone does show an earphone jack, according to a published report out of China. The report includes what is claimed to be a photograph of the circuitry.
Some of the Apple faithful, especially power users and serious mobile gamers, have been tethered to a power bank, or use a case that includes a battery to extend the life of the juicer inside their iPhone (like the mophie Juice Pack). These are the ones that might be disappointed if Apple decided that an earphone jack is more important than a bigger battery on the next iPhone. Because Apple wants its handset to remain thin, it seems that Apple engineers have to make a decision on how to best use the small amount of real estate inside the device.
As for the rumors about the phone being waterproof,
we have heard conflicting reports
with
the latest one saying that the device will be protected from water
.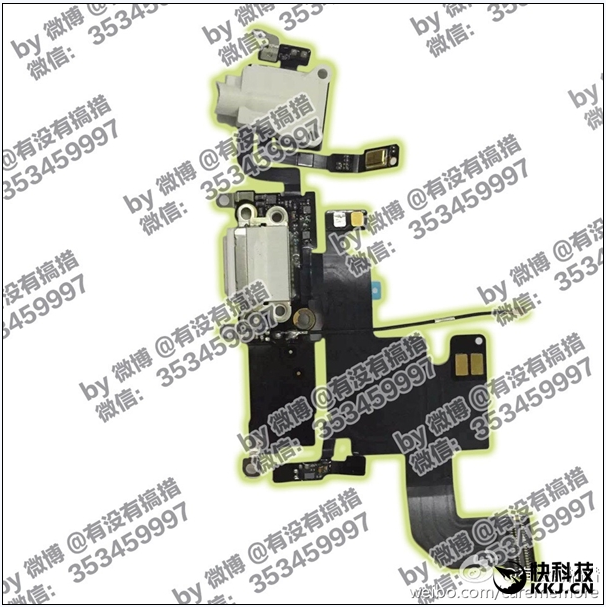 Allegedly showing the circuitry of the iPhone 7, this picture confirms the existence of an earphone jack for the phone
source:
MyDrivers
(
translated
) via
TheNextRex