If you weren't already wary of Uber, check out the permissions it asks for on Android
9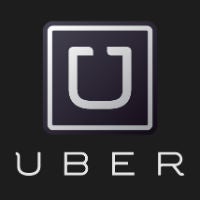 Uber has had almost nothing but bad publicity recently, and the hits just keep on coming. Basically, Uber has been revealed as a company run by assholes. The first batch of trouble was with surge pricing, which would charge riders multiple times the normal rate without saying what the rate would be, leaving some with several hundred dollars in charges. Then, there were reports of Uber drivers calling for Lyft cars, then cancelling in order to tie up that business.
Things got even worse from there with revelations that Uber execs had a "God View" to track not only its own drivers, but who is in the car with them. There were reports of Uber employees looking into past trips taken by celebrities. There have been accusations of Uber drivers accosting women. The company set up special rides in France with hot women drivers for an extra fee. Then, maybe worst of all, when
Pandodaily's
Sarah Lacy wrote about this trouble, Uber senior executive Emil Michael allegedly planned to set up a team to investigate and smear her. All of this has led to many people, especially women, deleting Uber from their phones; but, as an added annoyance, there is no way to have your personal data removed from Uber servers without directly calling the company.
And, what kind of personal data does Uber have on you? Obviously, based on its service, it has your name, credit card info, and location history when you've called for and taken an Uber ride; but, if you check out the permissions that the app asks for on Android, it gets a bit creepier. For some reason, Uber's Android permissions go well beyond what you might expect is reasonable, and also asks for access to your phone calls, SMS, battery info, device info (including cell number, fingerprint, IP address and more), and NetData; and, it even will check if your phone is rooted and if there is any malware on it.
All of that will be stored on Uber servers, and there's no way to delete it without calling the company. Seems a bit overboard, especially since Uber doesn't feel like the most trustworthy of companies.