If you smell what The Rock is cooking: Rockpockalypse for Android and iOS lets you kick some mutant @ss
9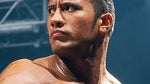 The Rock is undoubtedly one of the most enigmatic wrestlers of all time, and a pretty cool actor too. However, The People's Champ has finally decided to invade the mobile industry as the protagonist of a new game by WWE, called Rockpocalypse. The game is available on Android and iOS, like, right now!
Here's what it's all about: Dwayne 'The Rock' Johnson is on set filming his latest hit action movie, when suddenly something goes terribly wrong with all the other actors and staff - everyone starts turning into "violent, angry beasts." The Rock soon learns that they have been infected with an extremely dangerous pathogen, causing them to start acting zombie-like. However, it's not the end of the world until The Great One says it is, so before you know it, you'll be kicking, punching and smashing your way through the hordes of zombies, until you finally reach the mastermind behind all this, and then kick his sorry @ss as well.
We understand that seeing The People's Elbow would probably be too much to ask, but hope that Rocky will at least do a few Rock Bottoms here and there, as the description of the apps specifically mentions that he'll also "slam" his opponents. The game is available for free but features in-app purchases.
Have you played the game already? What do you think of it?
Download Rockpocalypse:
Android
|
iOS