If you long for a microSD card on your Samsung Galaxy S6 or S6 edge, Incipio has a solution for you
37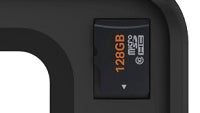 The
Samsung Galaxy S6
and
Galaxy S6 edge
are proper flagship smartphones by any standard. They have absolutely beautiful displays, the build quality sets a new standard for the Galaxy line-up, the hardware handles user demands with seemingly little effort, and their cameras are arguably the best in the business. The sacrifices made by Samsung to accommodate the new form factor gave some people pause, however. The lean body only left limited room for the non-user-replaceable battery, and there was no longer the option for expandable storage via microSD card, once a mainstay of the Galaxy line.
One popular way to extend the battery life of smartphones is with a quality battery case. Incipio has long made battery cases, and other functional accessories for our smartphones. The Offgrid Battery Case serves as, well, a case for one thing, but under its comparatively thin profile is a 3,700mAh battery, which should more than double your Galaxy's usage.
The case also preserves NFC communication for payments, and the package supports Qualcomm's 2.0 Fast Charging. On top of all that though, the case has a built-in microSD card slot, allowing expandable storage up to 128GB. The only caveat is the Offgrid Battery Case will not support wireless charging.
The Incipio Offgrid Battery Case comes as a complete set, with a bumper ring for the S6, and S6 edge in the same package. The Incipio Offgrid Case costs $89.99 which includes a headphone jack extension, USB cable, and the case parts to fit either your Galaxy S6 or S6 edge. You can have it in any color you want, as long as it's black.
sources:
Incipio
via
SlashGear