If we get an Edge and a normal Galaxy Note 7, which one would you prefer?
35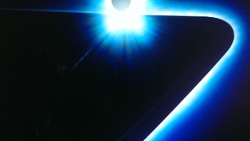 Word on the street is that, in order to avoid confusion in terms of branding, the next generation of Samsung's exalted Galaxy Note series will be called Note 7. There will be no Note 6, in other words. If rumors pan out, of course.
What's more interesting, however, is that after introducing the Note Edge variant alongside the Note 4, and after ditching the more extravagant model with the Note 5 generation, Samsung may now once again return to a double release with the Note 7 and a supposed Note 7 Edge—or whatever it ends up being called.
Recommended Stories