Live photos of Vivo Xplay 5 appear 24 hours before unveiling
17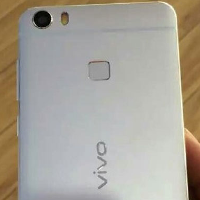 The Vivo Xplay 5 is less than 24 hours away from setting a new record for a smartphone. As you've read right here,
the phone will sport 6GB of RAM,
which should make it a multi-tasker's dream. The handset is expected to feature a 5.5-inch screen with a 1440 x 2560 QHD resolution. With the Snapdragon 820 chipset under the hood, a recently posted video showed
the Vivo Xplay 5 outperforming the Apple iPhone 6s
.
While the Xplay 5 might end up sold only in China, in the states it is still looked at as a curiosity because of the 6GB of RAM packed inside. In September, Samsung said that
its new RAM chips will lead to 6GB RAM solutions for smartphones
. Thus, we could see flagship models sold in the U.S. sporting 6GB of RAM in the not too distant future. It most likely won't take place until the next-generation smartphone models are released in 2017 or 2018. Meanwhile, Vivo's phone has 6GB of RAM right now.

Live photos of the device have leaked, not surprising with the phone scheduled to be unwrapped tomorrow. Check out the gallery of photos by clicking on the slideshow below.


Thanks for the tip!

source: Mobilissimo.ro (translated)