TSMC and ARM working on 7nm process for iPhone 8's A12 chipset?
28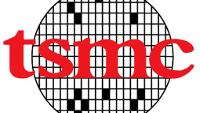 Chip maker TSMC, rumored to be producing all of the Apple A10 chipsets that will be found in the upcoming
Apple iPhone 7
and
Apple iPhone 7 Plus
, said today that it is working with ARM to develop a 7nm FinFET chip manufacturing process. The latter could be used as soon as 2018 to produce an Apple A12 chipset for the Apple iPhone 8.
According to a possible timetable, 7nm FinFET chips will start early production next year. It might take some time for the chip to be mass produced in the quantities needed to fulfill a large order placed by Apple.
Currently, Apple employs the A9 SoC in the
Apple iPhone 6s
and
Apple iPhone 6s Plus
. The A9 is built by both Samsung and TSMC. Sammy's version uses the 14nm process compared to the 16nm process used on TSMC's A9. The size of the process node is important since smaller transistors on a chip make the component more power efficient. The FinFET part of the equation helps reduce the leakage of current that takes place with smaller chips.
Before we get to 7nm, 10nm is next. Most likely, we won't see chips made using that process inside the iPhone until the A11 chipset is produced for 2017's Apple iPhone 7s and Apple iPhone 7s Plus. Last month, Samsung displayed the world's first 10nm FinFET chip at the International Solid-State Circuits Conference (ISSCC).
source:
TheRegister