2017 iPhone 7s may feature an "all-glass enclosure"
45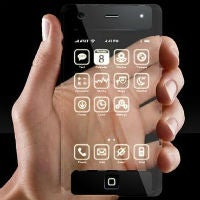 The idea that Apple would be moving towards a design reminiscent of the iPhone 4 has been bouncing around for a while. Many loved the design of the iPhone 4 even though the glass front and back did lead to more risk of double shattering and the newest rumor says that while Apple is still going that route, it might not be this year.
KGI's Ming-Chi Kuo, an analyst who has a higher average of accurate predictions than most, is apparently getting more sure of his
previous prediction
that the major redesign of the iPhone won't come this year, but in 2017 with the iPhone 7s. Kuo says that's when Apple will shift to the iPhone 4-like design with an all-glass enclosure and AMOLED screen.
There are a couple strange things about this rumor. First is the new idea that the redesign will include an "all-glass enclosure" which seems to imply that unlike the iPhone 4, the major redesign coming to the iPhone won't even have the metal band around the edge. Curved glass has come a long way, but having an "all-glass enclosure" seems like a recipe for lots of damage if you drop your phone. Either that, or you cover up the impressive all-glass enclosure with a case, which completely nullifies the point of a well-designed phone.
The other major issue is that if the "major redesign" isn't coming until next year, that would mean this year's iPhone 7 would be using the same basic design as the last two years of iPhone. Not only would that be bucking Apple's trend of redesigns every two years, but it would be trouble for the company which has already been fighting against a saturated market. It's hard enough to convince users to upgrade without your flagship looking basically the same three years in a row.
Though, leaks have made it appear as though there won't be a major redesign for the iPhone 7, so maybe Apple isn't as worried as it should be about its sales numbers.