IE11 on Windows Phone 8.1 allows users to watch videos on the mobile YouTube site
60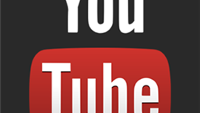 YouTube and Windows Phone have a history like, well, the Hatfields and McCoys. Every time Microsoft has tried to add a YouTube client for the platform,
along came Google to block it
. And while the Windows Phone Store is loaded with third party YouTube players, there is some good news on the YouTube front, thanks to the update to Windows Phone 8.1.
Windows Phone 8.1 will bring IE11 with it, and this new version of Internet Explorer happens to work with the mobile YouTube site (m.YouTube.com). BlackBerry users already know that when they click the YouTube icon on their phone, they are not opening up a native app, but are merely being whisked away to the mobile site.
Many Windows Phone users might have used the mobile YouTube app back in the day when featurephones like the LG Voyager tried to become the "iPhone killer". All you need to do is punch in the URL on the browser, and you're ready to watch videos. The mobile site uses HTML5, and has pretty much caught up to the iOS and Android clients over the years. That means you can check your history, and your list of videos to watch later when offline. You can also be informed when an account that you're subscribed to, posts a new video.
If you have loaded the Windows Phone 8.1 developer preview on your phone, head to the browser and give it a shot. Then, let us know what you think by dropping your comments in the box below.
source:
WPCentral