I am swapping my Galaxy S5 for a dumb phone to see what living without a smartphone feels like
63
This article may contain personal views and opinion from the author.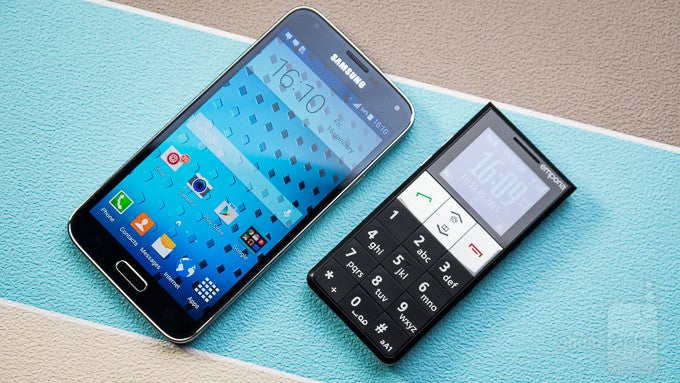 Ever since I was a kid, I've been passionate about science and electronics. I've always been curious about how things around me worked, which is why most of my toys ended up taken apart; I simply had to know what made them tick. The older I got, the more my affinity with technology grew, and so did the number of gadgets which I rightfully owned. Then the inevitable happened one day – I purchased my first smartphone. The moment I made the switch I realized I was never going back to a feature phone again. That happened six years ago, more or less.
Since then, I've had my hands on dozens, if not hundreds of smartphones as part of the PhoneArena writers team. What's more, I've had the chance to use many of them as daily drivers, and for the past few months, the Samsung Galaxy S5 has been catering to my needs. I think of it as an irreplaceable multifunctional tool. It keeps me connected to friends and family, it enables me to take pictures anytime and anywhere, it keeps me entertained with music and videos, I even use it to make phone calls every once in a while, believe it or not. On top of that, my smartphone doubles as an alarm clock, it is what I use to take down notes and set reminders, it is my navigator when I can't find my way around, it lets me access my personal cloud storage whenever I need it, and so much more. To sum it all up, I've long become highly dependent on my smartphone, and I can't picture myself living without one.
In the name of science, I'll stop using my smartphone for several weeks.
For the next two weeks, however, I'll be the guinea pig in an experiment I've wanted to do for a while – I'll have my smartphone taken away from me. Instead of a Galaxy S5, I'll be using a phone not much more advanced than a potato – one without apps, without games, without any internet access whatsoever. The goal of this experiment is to find out what happens when a person as hooked on their smartphone as myself – and I'm sure there's plenty of you out there who can relate – gets separated from their gadget. We should also be able to get a better idea as to how much someone can depend on their smartphone and whether having one does more harm than good. I'm sure being part of this is not going to be a fun experience, but I'm willing to do it in the name of science. And for curiosity's sake, of course.
At this point, the clock for me has already started ticking, and my smartphone has been put away in a box. My task now is to log any peculiarities and behavior changes I might experience (using pen and paper, of course) over the next 14 days and to share them with you once the experiment has ended. Also I'll be posting updates on how I'm doing and whether or not I've gone bonkers without having my precious on me. Wish me luck, guys!