Humble Mobile Bundle 20 offers two Tomb Raider games, other titles for just $1
1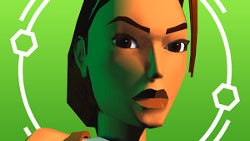 The Humble Bundle project continues to bring major titles, as well as hidden gems, to some of us who also like to play on their smartphones. The stars of the latest Humble Mobile Bundle, tagged number 20, are the first two Tomb Raider games launched on Google Play.
Each of these two Android games are available for purchase for around $1.5 on Google Play, but if you purchase the Humble Mobile Bundle 20 you will be getting them for just $1 plus to more games: Cloud Chasers and Last Horizon.
If you're really into mobile gaming than you shouldn't miss the chance of grabbing all the games offered by Humble Bundle, which means that you will have to pay at least $5 to unlock all current titles in the bundle, as well as all games that will be added in the future.
For just $5, you will receive four additional games: Always Sometimes Monsters, Shooting Stars, Space Grunts, and Cosmonautica. However, Humble Bundle plans to add even more titles, which will be available for free for those who paid more than the average.
It's also worth noting that all eight games are only compatible with Android phones and tablets, so if you have an iOS device then this bundle is not for you.
Also, make sure you check the requirements of each game before buying the bundle, though seeing they support Android 4.0 devices and up, they should work smoothly on just about any decent smartphone.