Hulu's cheapest plan will soon cost just $5.99 per month
6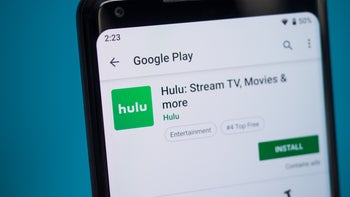 One week after Netflix announced its biggest price hike yet, Hulu has today revealed its own plans to modify its pricing structure. But unlike its rival, not everything is going up.
After previously offering its ad-supported subscription service to consumers for just $5.99 per month as part of a limited-time promotional offer,
Hulu
has today announced that it'll be permanently lowering its cheapest plan down to this price from its original cost of $7.99 per month.
The company's $11.99 per month plan which removes all advertisements from its content, on the other hand, will see no increase in price, while the current
Hulu + Spotify bundle
which sets people back $12.99 per month will also stay the same. In fact, the only service that'll see a price increase is Hulu with Live TV.
Starting next month, those interested in the service will have to pay $44.99, up from its original price of $39.99 per month. This is a pretty big price increase but, just like its
rival Netflix
, Hulu has continued to add content to its offering. Additionally, it's worth pointing out that the plan also includes the regular on-demand content. But if you want no ads, you'll have to fork out $50.99 per month.

These two price modifications will go into effect on February 26th. Any person billed after this date will automatically be charged the new amount, regardless of if it's higher or lower.