Hugo Barra talks about the new Android Daydream VR platform: it's a technological challenge
3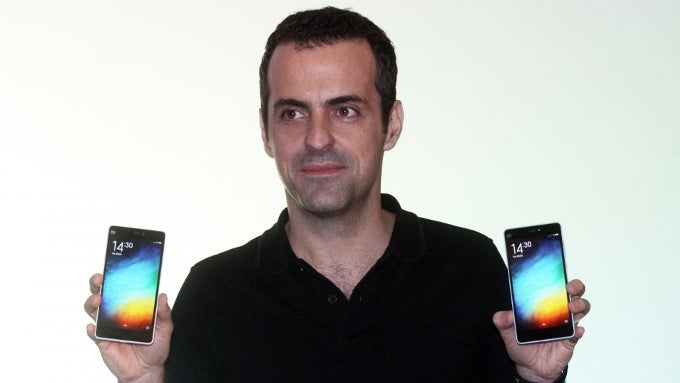 A few days ago, Google announced its new platform, aimed specifically at mobile VR solutions, called
Daydream
. The idea behind it is to have a set of unified specifications, so that smartphone slingers, controller makers, and software developers would have a very steady set of rules and a known list of requirements to work with, building a much more stable ecosystem. We also learned that large manufacturers like
Samsung, LG, Huawei, and Xiaomi
are on board and planning to build so-called "Daydream-ready" smartphones – devices that have Google-approved specs to run Daydream apps and hardware flawlessly.
Xiaomi's VP of International, Hugo Barra, sat down for an interview with Bloomberg, where he talked a bit about the new Xiaomi Mi Box for TV, the company's future plans, and the new Daydream platform.
VR reaction times need to be 20 milliseconds or faster, otherwise your brain notices
"This takes a huge amount of engineering work", said Mr. Barra in regards to building a VR headset that doesn't cause headaches or nausea for the user. In order for one to feel comfortable wearing a headset for prolonged periods of time, we would need, naturally, a good display, but also a very fast response time. From moving one's head, to having the sensor pick up that movement, and the screen rendering the change of scenery accordingly, one would need to achieve response times of less than 20 milliseconds. Having a snappy user interface is one thing, creating complex 3D scenes, which respond to real-life movements in all three dimensions is a different deal.
So, according to Barra, this is more of a "2017 tech". There may be some Daydream-ready smartphones out by the end of this year, but in terms of chipsets and screens that have to be developed, a mass production of such devices should be realistically expected next year.
As for Xiaomi
not meeting its phone shipping targets
, Barra said that the company does not measure its success by how many smartphones it has sold. It is much more concerned with how many users it has acquired, and how much time they spend on the Internet, utilizing Xiaomi's proprietary services — services that the company monetizes. So, in that regard, Barra says, the company still feels like it's growing, and it's still battling an uneven supply-demand ratio, despite the fact that its trying to churn out handsets as fast as possible.
Offering Xiaomi smartphones in the USA? "Something that is further out than what I can clearly predict", Barra said. So, not in 2016, it seems. Well, at least the Android TV Mi Box is available in the US.