Huawei's School of Pronunciation helps you learn how to say the manufacturer's name
23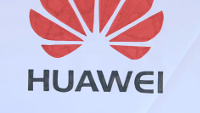 Huawei has announced that it is
holding a media event in New York on June 2nd
, most likely to announce a handset for U.S. consumers. As the company expands, one issue that it has to take care of is getting smartphone buyers to correctly pronounce its name. Back in 2012, the company visited Times Square to
see if New Yorkers could figure out how to correctly say Huawei
.
Fast forward to 2015 and Huawai is once again teaching the public the proper way to say its name. This time, the company rolls out pronunciation coach Gordon Friend from the "Future Facing Association of Pundits" (or FFAPS) to show how to correctly say the names of several
soccer
football players. Friend uses a number of odd tools (including Cher) as a way to help his class learn how to pronounce these players' names.
Finally, it is time to move on to sponsors' names. And sure enough, the first (and only) name we see is Huawei. Underneath the now familiar logo, we see the phonetic spelling for the brand,
Wah-Way
.
It's a clever video that is obviously aimed more at European consumers than those in the U.S. where European football stars are relatively unknown. Huawei, by the way, is a sponsor of the Arsenal Football Club in London. You can check out the clip by clicking on the video below. Now,
can you say Xiaomi
?
source:
HuaweiUK