Huawei's HiSilicon chip making unit no longer has a bright future
2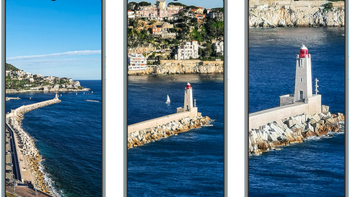 When the news first broke last month that
Huawei was essentially being banned from procuring parts from the U.S.
, many thought that the company would be fine obtaining chips for its phones. After all, Huawei's top-shelf handsets are powered by its homegrown chipsets designed by the firm's HiSilicon unit.
As the Wall Street Journal points out today
, HiSilicon designed chips are also found in base stations that are part of the 5G networking equipment sold by Huawei. Note that the actual manufacturing of these chips is done in foundries owned by Taiwan based TSMC, which plans to continue doing business with the beleaguered outfit.
But the software used by HiSilicon to design chips is purchased from two U.S. companies, Synopsys Inc. and Cadence Design Systems Inc., and Huawei still spent $11 billion last year on parts purchased from American companies like Qualcomm, Intel, and Micron. While Huawei says that in anticipation of getting banned
it has stockpiled a year's worth of chips
, in the long-term the ban could prevent Huawei from designing chips that include new technologies. That could leave Huawei phones behind its competitors when it comes to new features.
The day after the announcement that Huawei and 68 affiliates were being placed on the U.S. Commerce Department's Entity List, HiSilicon President Teresa He wrote a memo to his employees. In the note, the executive stressed that any new products had to be self-sufficient in terms of the technology needed to make it work. "We must not only be open to innovation but also achieve independence in technologies," she stated.

7% of the chips found inside the Huawei Mate 20 Pro came from the U.S.

HiSilicon began operations in 2004 and currently employs over 7,000 people worldwide. 90% of last year's revenue of $7.9 billion (up 38% year-over-year) came directly from Huawei. Somewhat ironically in light of current events, before Apple and Qualcomm reached a truce, Huawei offered to sell its Balong 5G modem chips to the U.S. company. Speaking of Apple, Huawei surpassed the iPhone manufacturer to become the second largest smartphone company in the world during the first quarter and was expected to top the list next year.
Suddenly, that goal seems unobtainable
, at least at this moment.
And while some will draw comparisons between Huawei's current plight and what happened to fellow Chinese phone manufacturer ZTE last year, the latter had it much worse. ZTE was banned from exporting parts and software from the U.S. after lying about its compliance with punishments placed on it by the U.S. for selling goods and services to Iran and North Korea. For example, ABI Research says that 27% of the semiconductors used on 2018's flagship
Huawei Mate 20 Pro
model came from HiSilicon while 7% came from the states. When ZTE was banned from its U.S. supply chain last, half of the chips found in its flagship phone at the time came from the states.