Huawei unlikely to move to a proprietary OS, as long as Android remains open
4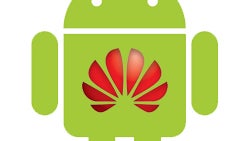 In the last months, the Internet has been buzzing with rumors that Google is mulling over the possibility of making Android a less open of an operating system. These rumors coincided with reports that
Huawei is allegedly looking into developing its own OS
with the help of former Nokia engineers, and that
Samsung might be considering a shift towards its proprietary Tizen OS
, although for different reasons.
Yesterday, Huawei CEO Richard Yu took to Chinese microblogging site Weibo to clear things up, confirming that the company will stick with Android, as long as the operating system remains open. Huwaei has its EMUI Android skin, which is actually a lot more than skin-deep, and might be looking at developing its proprietary OS, should Google decide to close the doors of Android. Mr. Yu's post does not confirm anything, but its indicative of the concerns that the current third-largest smartphone manufacturer has regarding Android openness.
It's not clear whether Google will make a move toward a more closed Android, and if it does, whether it will be to combat the fragmentation currently plaguing the OS, or to preserve its vision of what the Android experience should be – both hardware- and- software-wise. Speaking of that,
Google is rumored to be prepping an in-house smartphone
, which won't need any outside manufacturer's approval for rolling out updates. Whether Google is just looking to distill the Nexus experience even further, taking control of all facets of production, or is shifting toward a lockdown of some sort for Android, remains to be seen.
source:
Weibo
(
translated
) via
SlashGear