Samsung considering shifting away from Android, focusing on its own Tizen OS
74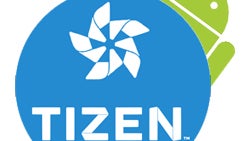 One of the biggest smartphone manufacturers in the world, best known for its Android devices, could be still considering to reduce its reliance on Google's open platform and to bet more on its proprietary OS. Nothing is set in stone yet, but earlier today The Korea Times (KT) reported that Samsung might be going the Apple way with its Tizen platform.
The anonymous inside source from Samsung quoted by KT claims that,
"if you don't have your own ecosystem, then you will have no future."
Up until now Samsung has stuck to Android for pretty much everything but its Z-branded phones in India, its smartwatches and some of its household appliances which run on Tizen. Considering how much of a presence the manufacturer has on the global smartphone market, it might be feeling ready for a risky move that will either pay off handsomely or cause a lot of trouble.
The anonymous Samsung executive admits that the company was late with developing its separate ecosystem, noting nonetheless that, "Samsung is getting much better". He supports his claims with what he calls a recent shift in the technology industry from the highly-volatile business-to-consumer segment (B2C), toward the business-to-business (B2B) arena, saying that this could help Tizen expand its market share considerably.
Samsung's dissidence is not all that surprising, really. The company has been trying to compete with Google on the wearables front and took on Android Pay with its own Samsung Pay mobile payment system.
According to the Samsung official, the company is first testing the waters with Tizen devices in India:
Samsung's Z-Branded Tizen-powered phones are popular with Indian consumers. During the first quarter of this year, Samsung sold about 64 million phones there. This means that Tizen is proving its competitiveness.
Next in line for a Tizen makeover might be Samsung's cameras, internet-enabled watches and TVs. Samsung is reportedly going to provide more incentives and support for Tizen developers and companies promoting the platform. Although we don't know what that means for the global market, the exec noted that the company has invited a number of Russian company to promote its OS. This might be a clue as to which market Samsung is going to target next with devices running Tizen.
source:
The Korea Times
via
Neowin
Recommended Stories