Huawei allegedly taps former Nokia engineers to develop a proprietary mobile OS
19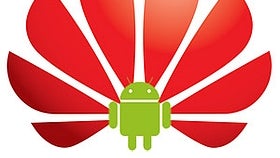 According to a new report from The Information, Huawei is working on a proprietary mobile OS in an attempt to reduce its reliance on Google's Android.
Huawei, currently the world's third-largest smartphone maker by units shipped has
plans for world domination
. Before it can top Apple and Samsung, however, Huawei probably needs to properly penetrate the US market and gain more traction in Western markets such as the EU.
Although we highly appreciate Huawei's ability to create hardware smartphones, we're not as satisfied when it comes to the company's Android implementation, one that takes visual cues from Apple's iOS and is overall sub-par compared to Samsung's TouchWiz and HTC's Sense. For example, EMUI 4.1, the Android implementation that's pre-installed on Huawei's recent
P9
smartphone, is based on Android 6.0 Marshmallow but is much closer to Apple's iOS at the UI level than the Android version you can find on a Nexus phone.
As The Information notes, Huawei's VP of Design Abigail Brody - a former Apple designer - is working on refining its EMUI to better cater to Western markets.
Aside from working on a refined version of the EMUI Android skin, the report claims that Huawei is also working on a proprietary OS. Huawei is said to be treating this secret OS project as a backup plan just in case Google is to ever limit Android's openness. Allegedly, former Nokia engineers are part of the Huawei team that's currently working on this new mobile OS.

For the moment, however, Huawei seems committed to Android, the operating system that has allowed for the company's explosive growth in China. Quoting people familiar with the matter, The Information says that Huawei's proprietary mobile OS is still in its infancy.