Huawei sues Motorola to prevent their network sale to Nokia
1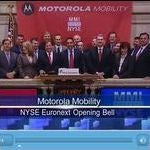 Huawei has filed suit in Illinois to prevent the sale of Motorola's networking business to Nokia Siemens.
Huawei
alleges that the sale would include proprietary information which could be detrimental to Huawei's business.
The filing states that Huawei did a lot of the work to develop UMTS and GSM technologies used in Motorola's networks.
Motorola
has subsequently sold these Huawei's technologies for US$878 million. The network sale to
Nokia
, valued at US$1.2 billion, would include Motorola personnel, many of whom supposedly possess knowledge of Huawei's proprietary technologies.
We shouldn't put too much weight on this suit. Motorola sued Huawei in June, 2010, claiming that Huawei had stolen trade secrets from them. Motorola's suit may have been a preemptive measure, knowing that Huawei would eventually come looking for payment from their network innovations.
Despite the injunction, Huawei insists that they are not trying to stop the sale, but only delay it until their disagreement can be arbitrated. Under their 2002 Cooperative Development and Leasing Agreement, both parties must present their dispute before the Tribunal of International Chamber of Commerce in Geneva. We expect them to resolve their dispute quickly. After all, Motorola is surely eager to finalize their $1.2 billion sale.
source:
PCMag