Huawei sold more phones in 2016, but made less money
28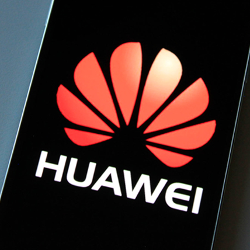 If you live in the U.S., odds are that you are somewhat familiar with Huawei. You could have seen the company's brand adorning some handsets at Best Buy, Target or Walmart, but might not be able to pronounce the name (which sounds like "wha-weigh"), and you might not realize that the manufacturer is the third largest producer of smartphones in the world. But Huawei vows that you will soon know much more about the company; it promises that by 2021,
it will become the top smartphone manufacturer worldwide
, topping Apple and Samsung.
The company appears to be making progress toward reaching that goal as Huawei sold 30% more handsets in 2016 on a year-over-year basis. During a year when smartphone sales were tepid at best, Huawei's sales growth is quite impressive. Unfortunately though, Huawei's top line growth did not continue down to the bottom line. Profits for the firm's consumer business group, which includes smartphones, amounted to $2 billion last year. That was down 10% from the $2.2 billion it made in 2015, and failed to reach the $2.5 billion in profits that Huawei was shooting for. Revenue for the group rose last year by 42% to $26 billion.
The increase in units sold and revenue would normally produce higher profits. The fact that they didn't suggests that Huawei's margins are getting slammed by higher costs. Component prices are going up as more features are being added to Huawei's top shelf phones. And as the company gets bigger, other costs naturally rise such as those for marketing. The numbers could also mean that Huawei is focusing on growing share at the expense of profitability. That would be in line with its goal for 2021.
Reportedly, Huawei has set some tough internal targets for 2017. They include a doubling of consumer group profits to $4 billion. To achieve that kind of growth in a industry that no longer is booming, will require the company to spend its money wisely when it comes to promoting its products. It also might require Huawei to stop worrying about topping Apple and Samsung and concern itself with making a larger profit on its devices.
source:
AndroidAuthority