Huawei's CEO says foldable smartphones could replace computers
8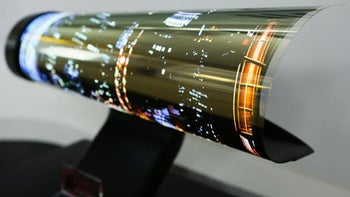 Huawei is one of the not so many companies that
promised to launch a foldable smartphone
next year, but one of the few that hints to its plans. Early this month at IFA 2018, a Huawei executive confirmed once again the company's plans to release a foldable smartphone.
More recently, Huawei's CEO Richard Yu told German newspaper Die Welt that the Chinese company is already working on the said
foldable smartphone
. When asked if he thinks there's enough commercial appeal for a such a device, he Yu said that he sees foldable smartphones as the perfect device to replace computers.
Why are you still using a computer? Probably because you find a smartphone display too small. We will change that. It is conceivable that you could fold out a display.
While it's true that as smartphones have become more advanced technologically and people rely on them for more and more tasks every day, it's hard to believe they will replace computers anytime soon.
It looks like most smartphone companies are using these products to show that they are capable of innovations, but they forget about their practicality in day to day use.
Recommended Stories