Huawei: foldable smartphones will eventually cost less than current flagships
6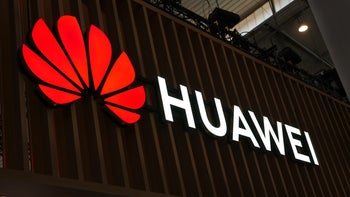 In a recent
interview
with German publication
De Welt
, Huawei's CEO Richard Yu sat down to talk about the future of its smartphone business and how it will respond to certain scenarios.

As many of you may know, the Huawei Mate X was recently announced as the brand's first foldable smartphone. This, the CEO believes, will "significantly impact the smartphone market" over the coming years, primarily because many companies will "imitate" this take on the new form factor.

Once released, the Huawei Mate X will carry a price tag of €2300 ($2585) in Europe. This makes the technology inaccessible to most consumers but won't always be the case. As foldable devices become more popular, Huawei hopes to gradually decrease the price over time. This will eventually allow the company to sell them below €1000 ($1125) and possibly even below €500 ($562), although the timeline of these advancements depends largely on the market's interest in the tech.

Huawei's CEO also found time to take a quick dig at Apple, stating that a foldable iPhone "certainly" won't launch this year. In fact, Richard Yu personally believes a foldable offering from Apple next year will likely be "difficult" too.

In terms of what can be expected from Huawei's own devices in the near future, the CEO revealed cameras will continue to get "better." Similarly, battery life "will get longer and the batteries will charge faster." Artificial intelligence is expected to play a key role in the future too.

Unsurprisingly, Huawei also touted the benefits of 5G networks. More specifically, the increase in speed and how that will allow for artificial intelligence "in real time." The next-gen networks will also create shifts in the mobile industry. Huawei, for one, believes it'll be the largest smartphone manufacturer by next year "at the latest."

Despite Huawei's optimism, the company's inability to sell smartphones in the US due to spying allegations is holding it back a little and means the brand isn't growing as fast as it could theoretically be.

During the interview, Richard Yu was also asked about whether it's wise to depend so heavily on US companies for elements such as the operating system. He responded stating that they "prefer" this arrangement but do have a plan b.

If for whatever reason Huawei ever loses access to Android or Windows 10, the company will quickly implement an operating system of its own that has already been developed and will be compatible with the company's smartphones, tablets, and laptops.
Recommended Stories