Huawei chairman says the company does no harm to others
29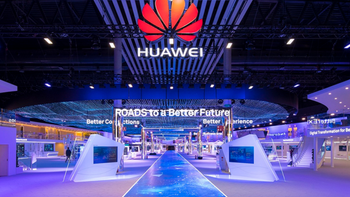 T-Mobile originally won $4.8 million in a civil suit from Huawei after a jury found that the latter had stolen parts and technology from the carrier's "Tappy." This was a robot used by T-Mobile to test handsets. Now,
the U.S. is going after Huawei in a criminal suit
for the same deeds that the civil jury already said Huawei was guilty of committing
. What makes this interesting is that these actions are similar to the feared ones that make the company a national security threat in the states.
Canadian newspaper Globe and Mail
(via
Mobile Syrup
) was recently invited to Huawei's headquarters in Shenzen to speak to the company's chairman Liang Hua. As you might imagine, Liang said that "Technological divisions based on different ideologies or viewpoints would not be beneficial for humanity, nor for technological progress." He added that the company would "never do anything to harm any country, any organization or any individual." T-Mobile CEO John Legere might not agree with that statement.
Even though the executive denied that Huawei provides information to the Chinese government, the company is required by domestic law to help the country in intelligence matters. Additionally, all telecom companies in China are supposed to give encryption tools to Chinese security officials. Worried about Huawei possibly being a conduit for the communist Chinese government,
the U.S. has warned its allies
, including Canada, not to use Huawei networking equipment for 5G networks. The U.S. government reportedly put the kibosh on Huawei deals last year to sell the Mate 10 Pro through U.S. carriers Verizon and AT&T.
Recommended Stories