Huawei builds test rig to demonstrate the Kirin 950, the chip scores almost 83,000 points in AnTuTu
50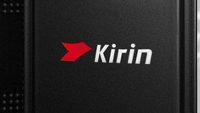 Earlier today,
Huawei unveiled the Kirin 950
, the company's new high-end chipset. Integrating four ARM Cortex-A72 CPU cores clocked at 2.5GHz, four ARM Cortex-A53 CPU cores clocked at 1.8GHz, as well as a Mali-T880MP4 GPU, the Kirin 950 appears to have the hardware specs to take on virtually any competitor in the mobile chipset space.
As it turns out, the Huawei Kirin 950 is not only impressive through its specs, but through its processing power as well, which is much more important to the end user.
Yesterday, we talked about a
leaked Kirin 950 GFXBench result
that placed the chip ahead of any other mobile SoC available to Android devices, including the Samsung Exynos 7420 that powers the Galaxy S6 lineup. At the chip's official unveiling earlier today, Huawei demonstrated the processing power of the Kirin 950: the company placed the chip on a large motherboard, connected a large display, and then proceeded to run AnTuTu, one of the most popular benchmark apps for Android devices.
The Frankenstein test rig powered by the Huawei Krin 950 managed to obtain a whopping score of 82,945 points in AnTuTu. Back in our testing lab, Samsung's recent flagships - the
Note 5
, the
Galaxy S6
,
S6 edge
, and
S6 edge+
- all scored near the 70k mark.
While these results are impressive, don't expect the same kind of processing power to end up in Huawei's upcoming phones. Huawei's test rig left the Kirin 950 out in the open, which led to proper airflow and ventilation. Packaged tightly inside a phone, the Kirin 950 will not be able to dissipate heat as well as in the test rig, which will most likely lead to some degree of thermal throttling, reduced performance, and lower benchmark scores.
The Huawei Kirin 950 is shaping up to be a monster, and we're very anxious to see how the chip performs in a commercial product.