The Huawei Kirin 950 SoC went beast mode in its GFXBench benchmark, faster than Exynos 7420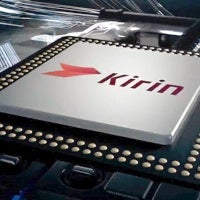 In the leaks news today, we have a GeekBench leak showing the benchmark result of an NXT-AL10 smartphone, allegedly the Huawei Mate 8. The Chinese telecom's upcoming phablet is expected to be powered by HiSilicon (fully owned by Huawei)'s Kirin 950 processor, and if that turns out to be true, and the benchmark result is right, then this chipset screams! It posted a result of 1710 points on single-core performance and 6245 points on multi-core performance!
By the looks of it, the Kirin 950 overpowers the Exynos 7420 running in Samsung's latest and greatest smartphones by a fair margin, as that one amassed about 1486 single-core points and 4970 multi-core points. This is pretty good, especially considering Kirin chipsets' reputation for prioritizing power efficiency over sheer performance and delivering somewhat less than expected. However, Huawei's new battlebeast ranks up right there with Qualcomm's upcoming Snapdragon 820 SoC, setting itself up to remain a competitive chipset throughout 2016.
However, Samsung may have another thing coming with its Exynos "M1" chipset, featuring custom-designed cores and very impressive benchmark results. We've seen it (well, not officially) rack up 2294 points in single-core performance (running at 2.3GHz) and 1710 in single-core performance when in Power Saving mode. What, so Samsung's new chip is as fast as the competition's when it's cut its power by half? Could be, could be not. Time will tell!
As for the
Huawei Mate 8
, the smartphone is reportedly primed for launch this month and is stuffed to the brim with top-shelf hardware! It is rumored to have a 6-inch 1440p resolution display, a 20.7MP main camera, an 8MP front side camera, and a battery larger than 4000mAh.
source:
Primate Labs
via
GSMArena