Huawei and Google rumored to be working on new Nexus smartphone, Chinese Android app store
32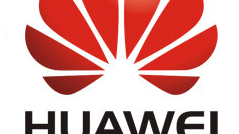 According to a new report from The Information, Google and Huawei will become close partners by the end of the year.
Although word of a Huawei-made Nexus smartphone for this year has reached us before, this is the first time we're hearing about the two companies allegedly partnering up for a much more complex project.
Over the past couple of months, the online rumor mill kept spitting out Nexus rumors on a constant basis. Back in February, rumors first claimed that
Google will launch two Nexus smartphones this year
, one manufactured by Huawei, and one manufactured by LG. Since, the existence of a Huawei-made Nexus handset was allegedly
confirmed by an anonymous Huawei UK employee
, but no further details were shared at the time.
According to the new report, Google will help Huawei by allowing it to gain more recognition in Western smartphone markets such as the United States, markets of top priority where Huawei is currently struggling. This is what Huawei is supposedly getting out of building a Nexus smartphone this year. In return, the telecommunications giant will help Google with building an Android app store in China.
Remember that Google services including Google Play are unavailable in China, where the search engine giant is reduced to near absence due to government regulations. In the absence of the official Android app store, most Android users in China - the biggest smartphone market on the globe - get their apps from third-party stores such as Qihoo 360, Baidu, Tencent Holdings and Wandoujia. Google is likely to be left craving for the profits that its app store could rake in from Chinese consumers, but for the moment, there are no further details.