Huawei-made Google Nexus smartphone anonymously confirmed by a Huawei UK employee
20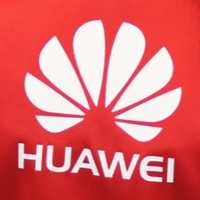 In the past couple of months, there has been a lot of talk about the fact that Google might have
partnered with Huawei to launch a new Nexus phablet
at some point later in the year. According to a new report, an employee of Huawei UK has anonymously confirmed these rumors.
According to the source of the report, the Huawei Nexus smartphone will launch later this year. Unfortunately, the anonymous Huawei employee shared no other details about the handset other than the fact that it's actually happening.
Previous rumors suggested that the Huawei Nexus, allegedly codenamed 'angler', will come with a 5.7-inch display running a resolution of 1440 by 2560 pixels (Quad HD), and a Qualcomm Snapdragon 810 chipset.
Allegedly, the Huawei 'angler' Nexus handset is very important to the manufacturer's ambition of penetrating the US market. Huawei currently sells a
few of its smartphones in the US
, but although some tech-savvy customers are already familiar with the company's smartphone offerings, Huawei has yet to become a well-established smartphone brand on US soil. Partnering with Google to launch a Nexus smartphone will certainly help Huawei getting some acknowledgment as a 'proper' smartphone market in the country.
Rumors suggest that Google will actually release two Nexus smartphones this year. Aside from the Huawei-built device, word on the interwebs is that
LG will launch its third Nexus smartphone this year
, following the
Nexus 4
and the
Nexus 5
, two of the most beloved Nexus smartphones in the history of the line-up. If the rumors turn out to be accurate, the new LG-made Nexus handset will adopt a smaller form factor, and will launch with a 5.2-inch display and a Qualcomm Snapdragon 808 chipset on board.
At the moment, we don't have any concrete evidence to back up these rumors, such as leaked benchmark results, leaked pics, or trademark registrations, so make sure to digest them with a dose of skepticism.