The Huawei P40 Pro might ship with Android 10 and Harmony OS on board
27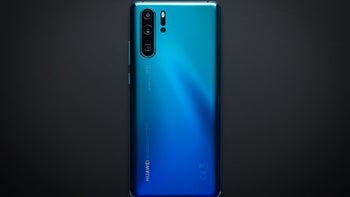 Huawei introduced the Mate 30 and
Mate 30 Pro
last month with Android 10 on board but no access to Google's services because of the US trade ban. This situation might change in the coming months but Huawei's reportedly got a different strategy for its next flagships if it doesn't.
One
tipster
claims the Huawei P40 series will dual-boot Android 10 and Harmony OS if the US trade ban isn't lifted by early 2020. This means buyers of the P40 and P40 Pro will be able to experience Android 10 without Google's services, just like owners of the Mate 30 Pro, and Huawei's custom operating system which is backed by its own app store and services.

This move will let customers outside of China experience Huawei's new operating system without it being forced upon them. The dual-boot strategy should also allow the company to gather important customer feedback about its new operating system and better adapt it to the needs of customers as it learns more.

Huawei itself has confirmed in the past that Harmony OS isn't yet ready for smartphones. Moreover, the operating system won't be a viable iOS competitor for another two years. Nevertheless, the company undoubtedly has the resources and is likely doing everything it can to speed up development and get it ready in time for the P40 Pro's arrival.

The Huawei P40 and P40 Pro are expected to debut in March 2020 at a standalone event in Europe. If the US trade ban is lifted before then, Huawei will likely ditch its current dual-boot strategy in favor of Android 10 paired with EMUI 10 and Google's range of services and apps, including the Play Store.
Recommended Stories