Huawei P20 Plus and P20 alleged battery sizes revealed, might come with OLED displays
11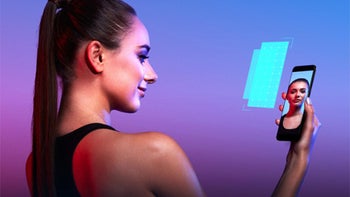 Huawei is one of the big names that will have a presence at MWC 2018 in less than a week's time, but sadly, you shouldn't expect a new flagship to be unveiled at the large trade show. It has been confirmed for a while now that the third-largest smartphone manufacturer will reveal its flagship devices for the year, the Huawei P20 and P20 Plus, at a separate event that will take place on March 27. That's more than a month from now, but at least we already have a pretty good idea why we should be excited and what to expect from these two troopers.
Today, a new rumor comes along, giving us a sneak peek a the alleged battery capacity of the two devices. Thanks to some digging through firmware code, XDA has unearthed that the P20 Plus will likely house a large 4,000mAh battery at the rear, while the smaller P20 will probably settle for a 3,200mAh unit. The P20 Plus is similar to the Huawei Mate 10 Pro, which recently
climbed very high in our battery benchmark
and put to shame almost all of its direct competitors.
Meanwhile, the 3,200mAh battery at the back of the Huawei P20 flagship should also last it long enough provided that it's powered by Huawei's efficient Kirin 970 chipset. This is exactly what we expect, so potential adopters of the device have a reason or two to hold their breath - the phone could potentially be a real battery champ, or so we think.
Aside from battery capacity, XDA's rundown of the firmware also reveals that P20 Plus and P20 might have an Always-On Display app pre-installed, which logically suggests that the devices could potentially come with OLED displays like the Huawei Mate 10 and Mate 10 Pro. Of course, there's nothing stopping Huawei from enabling an always-on display functionality on an LCD display, but this is totally illogical and counterintuitive. Thus, one could say that we have pretty sound reasons to believe OLED display might be employed on Huawei's upcoming devices.
But what's even more interesting about Huawei's next flagships is that we've reportedly seen tons of different leaks that put either two or three cameras at the rear and we just can't wrap our heads around which one is more plausible. Yet, all the hints point out that Huawei will be one-upping every other manufacturer by putting yet another camera back there, though we can only speculate as to what its purpose might be. Knowing Huawei, one of the cameras will certainly be a regular RGB one, the second - a more sensitive monochrome one, and the third would possibly be a telephoto one for a natural bokeh.
We will know more once March 27 comes along. Until then, stay tuned for our
MWC 2018 coverage
.