Huawei P10 rumor review: design, specs, features, price and release date
6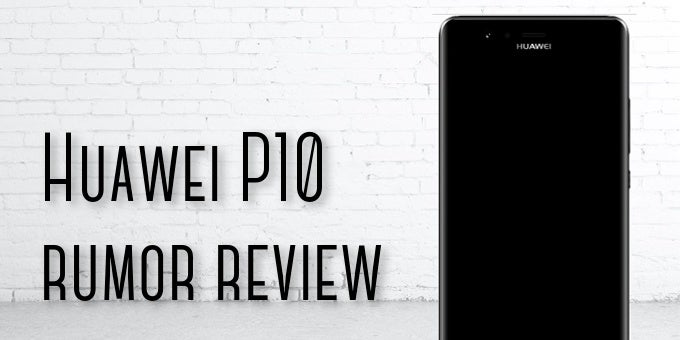 Huawei did a pretty good job with its latest top-shelf device, the Huawei Mate 9- it offers snappy performance, has great battery life, and finally, boasts a large, bright display. An excellent package that represents a decent value.
Huawei seems to be on the right path, which makes us eager to see what's in the pipeline for the major China-based giant. From the looks of it, its next high-end device will be none other than the Huawei P10, a flagship that will succeed the excellent dual-camera Huawei P9.
This one will reportedly get announced at MWC 2017 in a month, with the rumor mill pegging it to be the most expensive entry in Huawei's P lineup yet. Okay, we started off on the wrong foot with talks about potential price hikes, given that these are rarely seen as beneficial by the regular Joe and plain Jane, but there's much more to the P10 than the price itself.
Let's explore some of the rumors regarding that one and see if it will be a worthy successor to the P9!
Design
As far as design goes, we
seem
to know a lot about that upcoming Huawei P10.
All-metal, with a dash of glass
The front glass seems to be sloping towards the side frame of the phone, as is trendy, which reminds us of the Huawei Mate 9 Porsche Design a bit. The latter also has a similar design, though a bit more pronounced than what the P10 might look like. Provided that these depict the real deal, it's easy to notice that Huawei will be sticking with a design that's mostly similar to that of the P9 and wouldn't be altering it that much, which is a good move!
The forthcoming P10 seems to be employing a Huawei P9-like all-metal body, with a tiny glass trim at the back of the phone surrounding the two cameras. The same design element was present on the Huawei P9 and added a sprinkle of excitement to the phone, though we can't say we were the biggest fans of that one - sure, it looked cool, but it somewhat marred the otherwise elegant appearance of the device.

The pleasant-to-handle curved sides of the P9 are also making a comeback, and if that one's anything to go by, we can bet that the P10 will be quite comfortable to handle, similar to the P9.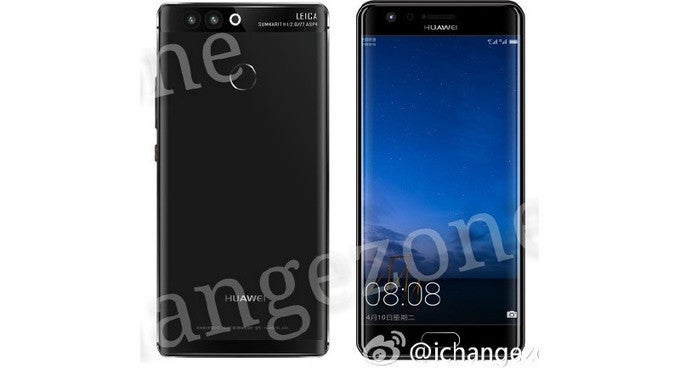 Early concept of the P10 that might differ from the final version
Ultrasonic fingerprint sensor at the front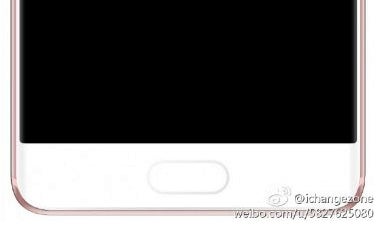 There doesn't seem to be any fingerprint scanner at the back of the phone, but rest assured that Huawei is not doing away with that one. This now standard biometric sensor will likely be transferred to the front side of the phone. It will seemingly be embedded inside a new hardware home button.
The fingerprint sensor is pegged to be of the ultrasonic type, which means that it will most likely be quite fast and accurate in doing its main job. Ultrasonic fingerprint scanners use high-frequency sound to create unique 3D maps of the ridges, pores, and all intricate skin details of your fingerprints.
Pleasing new colors
From the looks of it, Huawei might be prepping a vibrant selection of color versions for the device - aside from white, black, and gold, the P10 will reportedly be available in green and purple. There's even a rose gold version popping here and there. Judging from what's leaked so far, the hues of those might be quite appealing thanks to their soft pastel-y tones. Here's to hoping that these colorful variations of the P10 end up being the real deal and not just someone's wishful thinking.
Display


Rumor has it that the display of the Huawei P10 will be a 5.5-inch AMOLED one with a resolution of 1,440 by 2,560 pixels. That seems like it could be quite the substantial upgrade over the Huawei P9, which carried a 5.2-inch Full HD 1080p LCD display. That one was sufficiently sharp and bright, though we had some issues with its accuracy properties. Hopefully, Huawei will not only bump the specs but also fine-tune the screen's overall performance. We'd like to see more natural color rendition, as well as proper display saturation.
Hardware
We'd most likely find one of Huawei's top chipsets inside the P10. If leaked benchmarks are something to go by, that one might be none other than the Kirin 960 chipset. This one is a 2.3GHz octa-core affair, comprising two clusters of four Cortex-A73 and four Cortex-A53 cores. The Mali-G71 GPU will be the graphics workhorse on board.
Many sources agree that the P10 will arrive in two versions - the 'basic" version will be boasting 4GB of RAM while the high-end one is said to come with 6 gigs of RAM. There will seemingly be 64GB of native storage in the basic version, while the 6GB variant will likely be coupled with 128 gigabytes of storage.
We could even see a 256GB version of native storage if the leaked GFXBench specs on the right are anything to go by.
There's a rumor that there might be wireless charging on the P10, but this one doesn't sound plausible to us since wireless charging doesn't play well with metal. Huawei would have to utilize a glass or plastic back, which seems unlikely.
Camera
The dual-camera setup on the P9 that Huawei co-engineered with Leica will most likely be present on the P10 as well, which is most fortunate! What made the P9's cameras intriguing was the fact that one of the two 12MP F2.2 cameras at the back was a color one, whereas the other one was a monochrome shooter that is more sensitive to light. We generally loved that setup and the results it produced and we'd love to see it make a comeback with the P10. We hope that Huawei will further improve on that camera system and make it a compelling alternative to the Pixels and iPhones out there.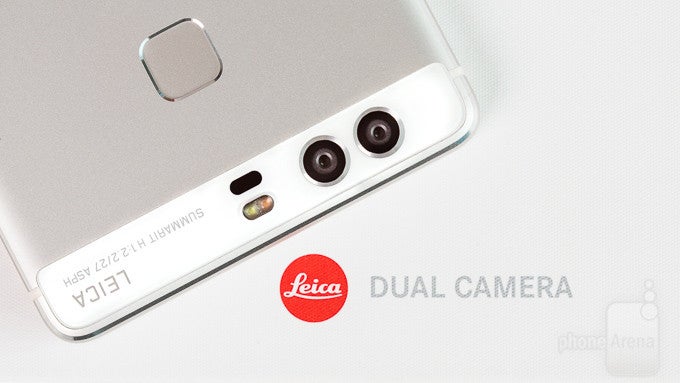 Software and features
We are hopeful that the P10 will come with Android Nougat on board. Aside from that, it will most definitely come with a newer version of Huawei's own EMUI software, as is tradition. It's a relatively feature-rich interface that will suit power users, though it can definitely be an overwhelming one for the majority of regular users.
Price and release date
Huawei might announce the P10 as soon as MWC 2017 kicks off, in less than a month's time. Huawei has an event scheduled for February 26, where a flagship device will obviously be announced. It takes little imagination to realize that this one will most definitely be the Huawei P10.
As far as pricing goes, rumor has it that the Huawei P10 will be the most expensive device in Huawei's P-series to date, and when looking at the cost last year's P9, things could get pricey rather quickly. The tweet doesn't offer any exact pricing details, but we can make some fair guesses and assumptions when looking at past P-series handsets. When the standard P9 launched with 32GB of included storage, it featured a price of 599 EUR (around $644), and the P9 Plus boasted an increased price tag of 749 EUR (about $805). @Ricciolo1 does mention on Twitter that the P10 won't cost as much as the Mate 9 Porsche Design, meaning that the phone will be sold for less than 1,395 EUR (or $1,498 USD).We will find out if that rumor will hold any water very soon.