Huawei Mate 9 battery life test results are out: beats iPhone 7 Plus, Galaxy S7 Edge and Pixel XL
38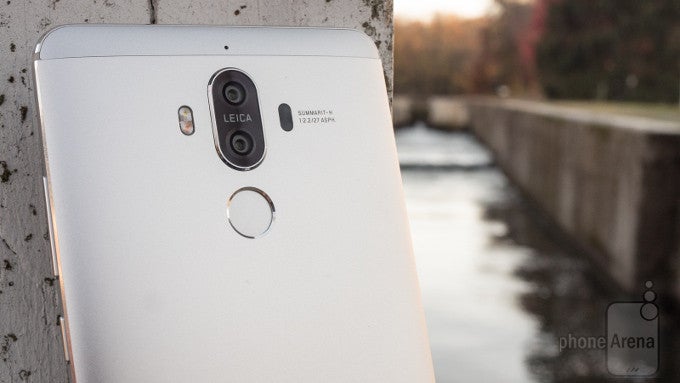 The
Huawei Mate 9
battery life test has finished and the score is out. Does it live up to Huawei's promise of real, 2-day battery life? And can it beat other big phones like the Apple iPhone 7 Plus, Samsung's Galaxy S7 Edge and the Google Pixel XL?
The answer is a resounding
'yes'
.
The Huawei Mate 9 scored a nearly 50% better battery life results than the competition and it beat the iPhone 7 Plus by offering a third more battery life.
Two-day battery life indeed
In our custom test where we put the phones through typical use case scenario, the 4,000 mAh battery on the Mate 9 kept the phone running on and on, and then on again. It scores a whopping 12 hours and 14 minutes, while the iPhone 7 Plus (one of the better achievers) scored just 9 hours and 5 minutes and the Samsung Galaxy S7 Edge got 7 hours and 18 minutes, nearly half the battery life of the Mate 9.
Luckily, this coincides with excellent stand-by time and we are indeed getting two days of battery life with the Mate 9, which definitely feels freeing. You no longer
need
to charge your phone every night, and that's good not just because it keeps you from thinking about one more device to charge, but because you put fewer cycles on the battery and it will last you more in the long run. Excellent job, Huawei!
When it comes to re-charge times, the Huawei Mate 9 has quite the large battery to replenish, and it took it 2 hours and 24 minutes to get the 4,000 mAh cell from 0 to 100% using the stock wall charger. While not fast by any means, this charge rate is still faster than the one on the iPhone 7 Plus, which took an even longer 3 hours and 17 minutes to accomplish the same task.
Admittedly, other phones with quick charging are much faster getting juiced up: the Galaxy S7 Edge does this exercise in just 1 hour and 40 minutes, while the OnePlust 3T takes just an hour and 25 minutes to get its battery fully charged with Dash Charge technology.
Nonetheless, if you are looking for a reliable and powerful phone with a great battery life, the Huawei Mate 9 certainly delivers. It's also one of the first high-end Huawei phones that you can officially buy in the United States. Currently, the Mate 9 is on sale at Amazon for a very alluring full retail price of $600, compared to $770 for similar iPhone 7 Plus or Google Pixel XL.