Huawei Mate 20 X (5G) hands-on: a fast phone made even faster!
4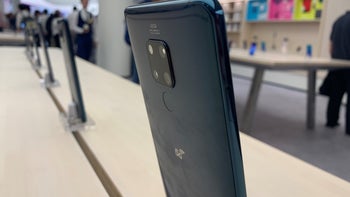 Towards the beginning of the decade, any smartphone with a display larger than 5-inches was considered massive. These days, thanks to better technology and taller aspect ratios, anything below 5.5-inches is deemed pretty small while anything over 6.5-inches is considered quite large. Huawei, however, doesn't always like to follow the industry's lead.

Presented back in October, the Huawei Mate 20 X sports a humongous 7.2-inch OLED display paired with a long list of flagship specifications. Now, that already impressive smartphone is receiving a big upgrade in the form of 5G connectivity and the results are pretty incredible.
Huawei's best processor paired with 5G's crazy speed

Demonstrating an impressive level of creativity, Huawei has decided to name its latest flagship the Mate 20 X (5G) in honor of its newest feature. It represents the brand's first commercially available 5G smartphone and is also the only device on the market certified to work with both 5G network standards.
Just like the 4G LTE model, this new offering is powered by Huawei's latest and greatest – the Kirin 980. The latter, while not quite as powerful as Qualcomm's Snapdragon 855 or Apple's A12 Bionic, can still hold its own in most situations and successfully creates a snappy experience. However, thanks to the presence of 5G, this is quickly taken to an entirely new level offered by just a handful of other devices.
During a test on Vodafone's 5G network in Spain, the Mate 20 X (5G) was able to hit an incredible download speed of 694 Mbps. The peak upload speed, on the other hand, was pretty impressive too at 37.2 Mbps. For comparison, 4G LTE network download and upload speeds typically sit between 30-35 Mbps and 10-15 Mbps respectively in the US.
When it comes to everyday scenarios, things are just crazy fast. YouTube videos load instantly with buffering now a thing of the past, while Instagram's feed and Stories are ready before you can blink. The next-gen speeds are also especially noticeable when it comes to installing large apps. Rather than hitting the download button and waiting for an extended period of time for the progress bar to fill up, apps are now available to use after a significantly shorter period of time.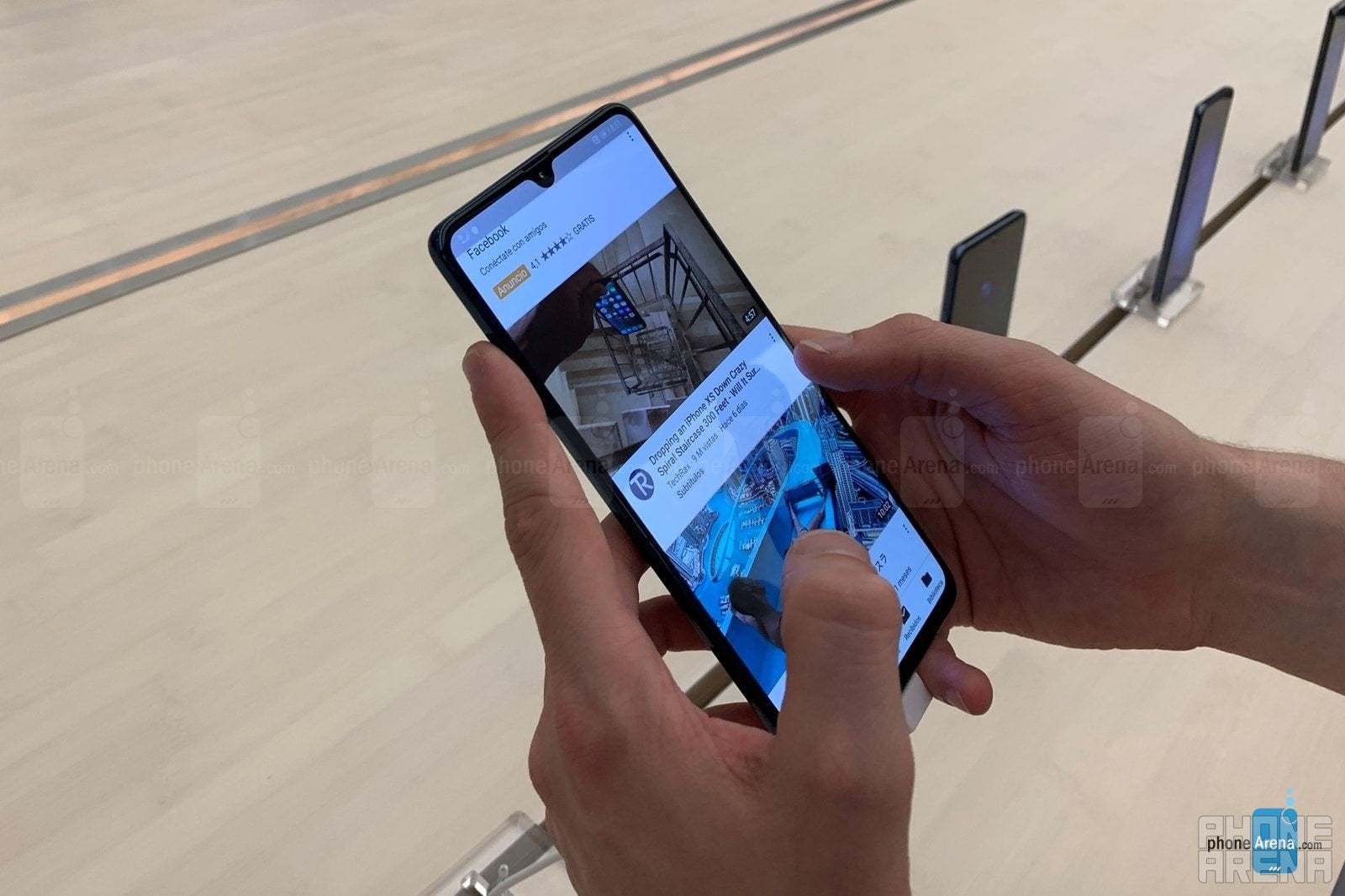 Buffering YouTube videos are now a thing of the past
On a related note, the original Mate 20 X was marketed as a device for gamers thanks to its massive display and battery. The 5G variant inherits this focus but is perhaps the better option for hardcore gamers out there. After all, the speed improvements that come with 5G mean that cloud gaming can now be experienced seamlessly. Similarly, downloading additional content once an app is installed takes significantly less time.
All of 5G's benefits come at a cost, unfortunately

Although 5G is an important and welcome addition to the Mate 20 X, its implementation does come with a few big drawbacks that will certainly displease some users, gamers included. Specifically, the flagship device no longer includes the fan favorite 3.5mm headphone jack or a second speaker along the top of the aluminum frame due to the presence of the dedicated 5G modem, a component that occupies quite a bit of room. The biggest change, however, comes in the form of the battery.




Say goodbye to the headphone jack and second speaker
The 4G LTE version of Huawei's flagship device features a huge 5,000mAh cell that permits pretty decent levels of battery life despite the smartphone's huge display. As a result of the modifications made to the 5G offering, though, Huawei has been forced to reduce the battery's capacity to just 4,200mAh in the new model. Battery life should still be acceptable but it'll be far from the results achieved with the 4G model. After all, aside from the smaller capacity, 5G modems are also noticeable more power hungry than the equivalent 4G LTE alternatives.
What else does the phone have to offer?

Aside from the handful of external and internal changes mentioned above, the Mate 20 X (5G) is identical to the original in every way. The device sports Huawei's square-shaped triple-camera setup on the rear and borrows its cameras from the Mate 20 Pro. The latter sports a 40-megapixel primary snapper paired with a 20-megapixel super-wide-angle shooter and an 8-megapixel camera that's paired with 3x optical zoom capabilities.
Like most flagships these days, the Mate 20 X (5G) includes a glass panel on the rear. But in the hope of avoiding the usual slipperiness, Huawei has implemented a special "Hyper Optical Pattern" that creates a textured finish and better rejects fingerprints. Accompanying this is, as mentioned above, a huge 7.2-inch OLED display up front which is paired with thin bezels, a waterdrop-like notch, and a 2244 x 1080p resolution.
Completing the flagship's setup is a decent 8GB of RAM and 256GB of storage. As you'd expect, the device ships with Android 9 Pie straight out of the box paired with the EMUI 9.1 custom overlay. Also featured is a 24-megapixel selfie camera and support for 40W SuperCharge technology, something that should produce a 70% charge in as little as 30 minutes.
Lastly, in regards to availability, the Mate 20 X (5G) will be sold through a handful of partnering retailers and carriers in markets where 5G is currently accessible. As more networks go live, though, you can expect the smartphone's availability to expand. Huawei has plans to sell the 5G flagship in just one color – Emerald Green – and the phone itself retails at €1049 across Europe, the equivalent of $1180 if converted directly.
Recommended Stories