Huawei Mate 20 Pro: yay or nay?
34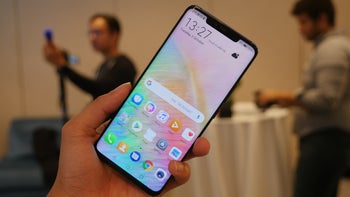 Huawei has just announced a flurry of new phones with gargantuan screens and tiny, tiny bezels. These are all members of the Mate 20 family — from the "regular" model, to a Pro, to Porsche design variants, and a huge Mate 20x variant.
Out of all of these, the
Mate 20 Pro
is, presumably, the "flagship" of the group — the phone that represents all the cool stuff Huawei is capable of cramming into a device. With 3D Face unlock (*ahem* Face ID), three different cameras, all the AI trickery that Huawei can do right now, and a new Hyper Optical Pattern finish for its glass back for a softer touch, better grip, and less fingerprints (thanks, Huawei!).
Its price tag? Well, it's up for sale for €1,049, which is about $1214, with a 128 GB storage / 6 GB RAM configuration. Yup. So, do you want one?