Huawei Mate 20 Pro Q&A: Ask us anything!
30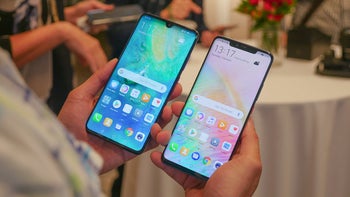 A couple of days ago, Huawei made headlines with its newest attempt to capture the high-end market. Indeed, the natural habitat of the fresh new Huawei Mate 20 Pro and Mate 20 is none other than the top-shelf Android space, where these two would cosily coexist alongside the Note 9, the Pixel 3 XL, and all other high-end Droids.
And rightfully so -- Huawei has really went out of its way to employ as many high-end features as possible. The Mate 20 and Mate 20 Pro are the first devices with under-screen fingerprint scanners coming from a mainstream, well-known brand that is available on a more global scale. Aside from that, the device dons the first 7nm chipset in the Android space, a trio of cameras that should cover all of your photographic needs, and finally, ultra-fast charging on deck. Overall, two devices that sound great on paper..
We happen to have a Huawei Mate 20 Pro on us right now, and as we usually do with interesting phone announcements, we give you the chance to ask us anything you might wish to know about the specific device and receive a thorough answer. As we usually do, we will try to answer as many viable questions as possible in a separate post in a couple of days or so. Of course, you can ask us anything about the Mate 20 as well, but we don't guarantee we will be able to answer those queries.
Rest assured that our full review is coming very soon, but until it arrives, give us your best shot!