Huawei Honor 6 Plus variable camera aperture explained, more camera samples compare it against iPhone 6
21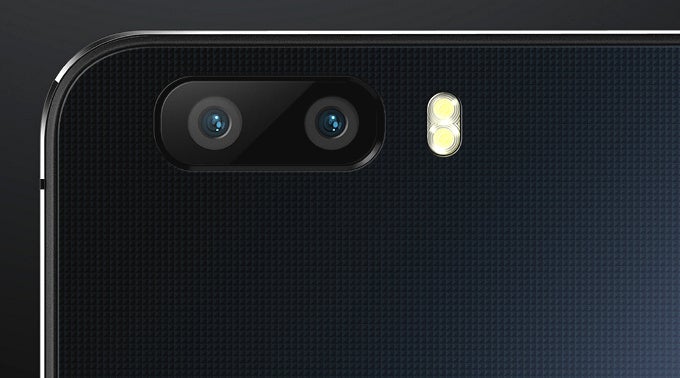 When we heard about the
Huawei Honor 6 Plus
featuring an innovative, dual-camera system with variable aperture we were surprised. Then, we saw the
first Honor 6 Plus camera samples
, and we were genuinely impressed with the low-light performance of the system, but still could not quite understand the works of this new system: was Huawei really using shutter blades with varying apertures? That did not seem very likely, so we guessed that this 'variable aperture' is done via some clever algorithms using the feed from both 8-megapixel rear cameras.
We have now seen the first hands-on demonstrations of the Honor 6 Plus, and we have a clearer understanding of how this new dual-camera system works. The Honor 6 Plus does indeed use software to simulate varying aperture, and you have control of aperture from f/0.96 to f/16. You control the aperture via a slider that allows you to select various levels in-between, and you get a live view of the change in depth of field (more bokeh for wide apertures, and a flatter-looking shot for narrower apertures). Even better, you can select the focus and the aperture of an image after you have already captured it, practically, the same effect as on a Lytro camera.
You can re-focus and change aperture after you've captured an image
The technical setup behind this includes two precisely aligned cameras on the back of the phone. Both feature 8-megapixel sensors, but the main one is an auto-focus cam with f/2.0 aperture, while the secondary one comes with an f/2.4 lens and fixed focus. As you can see, there is no physical variability in the apertures - the effect is purely software-based.
In order to achieve it, Huawei uses a powerful ISP with a 'triple IE' (3IE) graphics engine that the company says it has been working on for some two years. What the two cameras do is obvious - the fixed focus one captures a flat image with very little depth, while the secondary one can focus on nearby objects (something impossible for a fixed focus-only shooter). Also, Huawei can use different exposures on these two cameras - a short exposure and a long exposure, for a more dynamic image. Naturally, this also means that the Honor 6 Plus can capture HDR images faster as an HDR image on it requires just one closure of the shutters rather than multiple snaps.
Another interesting decision Huawei has made for the Honor 6 Plus camera is to output 13-megapixel images, interpolated from what's captured on the two 8-megapixel sensors. We have shown you some early samples shot by Huawei itself, and pixel peepers were quick to notice some disturbing halo artifacts in those images, so we do hope that Huawei continues to perfect the algorithm in this regard. In addition, this dual camera setup can also capture stereoscopic, 3D images. Right below, you'd see the first comparison images between the Honor 6 Plus and the iPhone 6 Plus (downscaled).
Finally, good news is that Huawei promises to open the APIs for developers, allowing interesting new applications, and we do hope to see something done with the mentioned depth map that the dual camera is allegedly capable of capturing.