Huawei wants to sell a whopping 270 million smartphones this year
12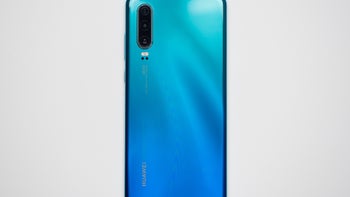 Huawei shipped an impressive 153 million smartphones in 2017 and an outstanding 206 million devices in 2018. This year, the company is on track for another record period and
Huawei
has now made its internal goal public.
Days after taking to social media to announce it has
shipped 200 million smartphones
so far this year, Huawei has revealed to European media that it's aiming to sell an incredible 270 million smartphones by the end of 2019, 20 million more than analysts expected.

The Chinese brand is betting on an extremely successful holiday season to achieve this. Huawei sells an average of 20 million smartphones per month, or 5 million devices each week, but it will now need to ship around 7 million devices per week, or 1 million per day, between now and the 31st of December to reach its goal.

The recently released Mate 30 and Mate 30 Pro will likely lead the way in terms of individual devices thanks to strong sales in China although the Huawei P30 duo probably won't be far behind due to their presence internationally. The primary source of shipments, however, will come in the form of low-end and mid-range devices which make up the bulk of Huawei's sales.

If Huawei achieves its goal of shipping 270 million units by the end of 2019, it could potentially become the world's largest smartphone manufacturer for the first time ever and surpass arch rival Samsung who has led the industry since 2012. The latter sold 290 million devices last year and is performing quite well this year, but a weaker than expected holiday season could be enough for it to drop down into second place.