How your smartphone can get you out of a socially awkward situation
8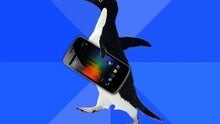 So, you end up at a mind-numbingly boring party, or your blind date turns out to be a relative of Yeti, and you are desperately trying to make up an excuse so that you can go back home and do other stuff. Stuff like playing some
awesome Android or iOS video game
for example. "If only someone could call me now and ask me to go see them right away!" are the thoughts that suddenly go through your mind.
At that very instant, you realize that your smartphone should be smart enough to get you out of this tricky situation. And guess what, it is! There are, indeed, applications made for that purpose, namely to trigger a fake phone call or text message on demand.
BOOM! Fake call & SMS
works pretty well. It is priced at $1.89, but a
free version
with limited functionality is available too so you can check that out first. The app lets you schedule a fake call at a given time, or you can just receive one immediately. It can send you bogus text messages too at any hour and day you please. These can be added to your call log as well for an extra dose of realism.
Using the app is pretty simple. Once launched, you pick a contact you want to get a fake call or text from, and set the timer. You may also input a custom caller ID, or just get a fake call from a private number. There is a widget in case you want to have quick access to the app.
If for one reason or another you are not pleased with BOOM! Fake call & SMS, there are a few alternatives like
Mr Caller
or
Fake Call & SMS & Call Logs
which work in a similar fashion.
iPhone owners can check out
Fake-A-Call
,
Fake Calls
, or
Fake-A-Message
, which do exactly what their names imply. Again, using them is a pretty straightforward process: pick a caller, set a timer, and you are all good to go.
Fake Calling
is the Windows Phone alternative to the aforementioned applications. A good thing about the app is that it mimics the Windows Phone in-call interface well. Of course, you get to select which contact you will get a fake call from, and you can add a photo to their caller ID, if needed.
Disclaimer:
these apps are primarily made for grins and giggles, so be a responsible adult and don't use them for evil things. We assume no liability if you get caught red-handed by the one you are trying to fool.
Recommended Stories