How to watch the Super Bowl from your Android phone or tablet; Cortana picks the Pats to win
18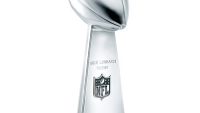 If you have an Android phone or tablet, there are really just a couple of ways for you to watch the Super Bowl tomorrow, as the game action is streamed to your device. Those sporting an Android powered tablet should head over to the Google Play Store to install the
NBC Sports Live Extra
app. The tablet version of the app will allow you to set a reminder to notify you when the game between the Seattle Seahawks and the New England Patriots is ready to begin.
Even though the app does work on smartphones, the game will be available only on the tablet version. That is because NFL Mobile is the only mobile app for your handset that will stream the game. This year will be the first time that the Super Bowl halftime extravaganza will be streamed, which means we hope you dig Katy Perry as much as John Mayer does.
To get the NFL Mobile app, you need to be a Verizon Wireless subscriber. Those who are signed up for the More Everything plan will see the game streamed for free. The rest of you will have to pay $5. If you need to earn the five bucks, we hear that New England is paying people 50 cents for each football they can deflate. That's just a joke.
What isn't a joke is that Cortana has made her prediction and she says that New England will win. You can't poo-poo the Windows Phone personal assistant;
she was 15-1 during last year's World Cup!
She is also 8-2 in the NFL playoffs, and has the Patriots winning 24-23.
source: NBCSports (
1
), (
2
) via
AndroidCentral