How to turn off your Galaxy Note 10 or Note 10+
6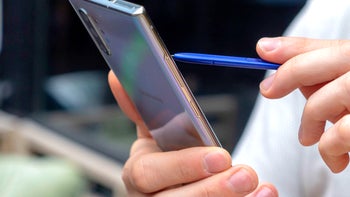 How do you turn off your Galaxy Note 10 or Note 10+? Normally, that would be a pretty straightforward and simple exercise, but the Note 10 and Note 10+ introduce a pretty radical change that would stun Samsung fans - there's no traditional power button on the right side of the phone (where all Galaxies before have flaunted one). The side frame is completely flush with zero interruptions "ruining" the posh design of either the Note 10 or the Note 10+.
Instead, Samsung has opted for a paradigm shift and has moved the power button to the left side of the phone... Only thing is, it's not called the power button anymore, it's called Side Key, and is used to both turn off/restart the phone and use the Bixby smart assistant.
But how do you turn off your Galaxy Note 10 or Note 10+? There are a few ways to do so.


#1. Quick Panel menu

There's a new power menu shortcut available in the quick panel, right next to the settings shortcut cog. This is where you can access the Power off, Restart, and Emergency mode buttons.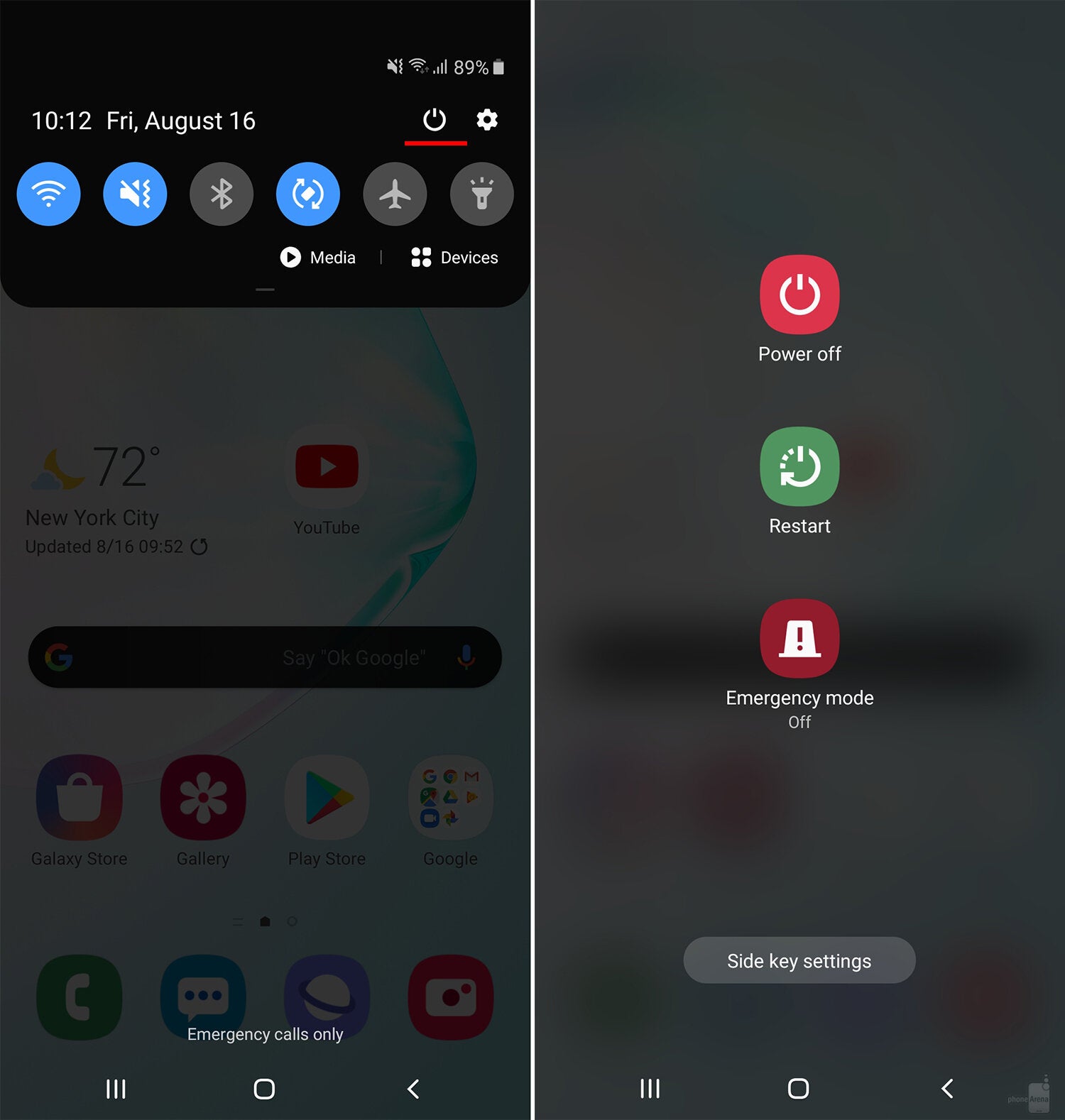 #2. Customize the Side key
You can customize the Side key of your Note 10 or Note 10+ to act as a power button when you press and hold it. To do so, either open your main settings menu and search for "Side key", where you'd see the all-new customization menu right below.
You can choose between accessing Bixby or turning off your device when you press and hold the Side key. Have in mind that a regular press of the Side key will always wake or put the Note 10 to sleep. Additionally, you can choose what happens when you double-press the Side key - either quick launch the camera, open Bixby, or launch a specific third-party app.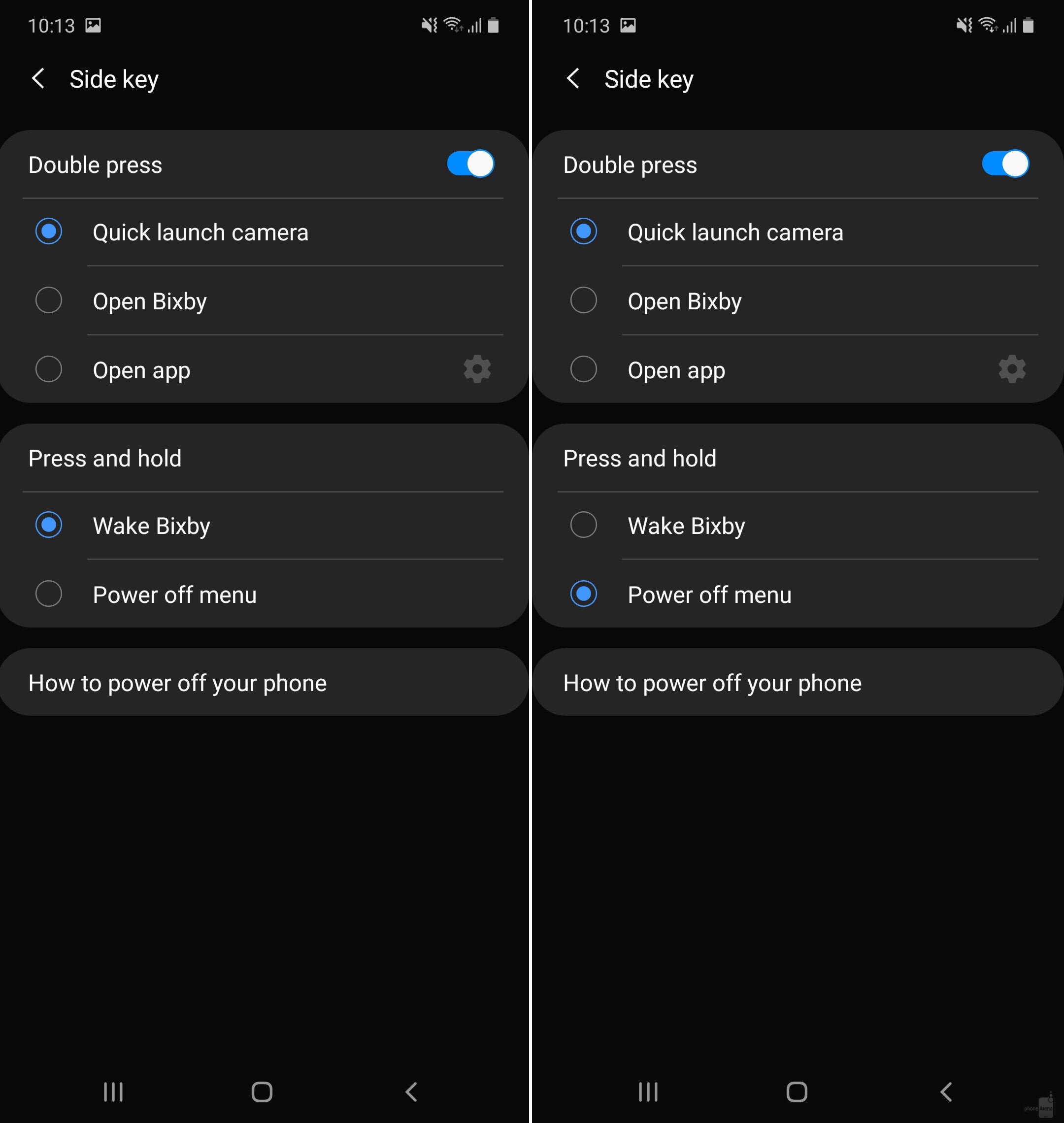 #3. Side and volume down

You can also press and hold the Side key and Volume down together to access the power menu straightaway.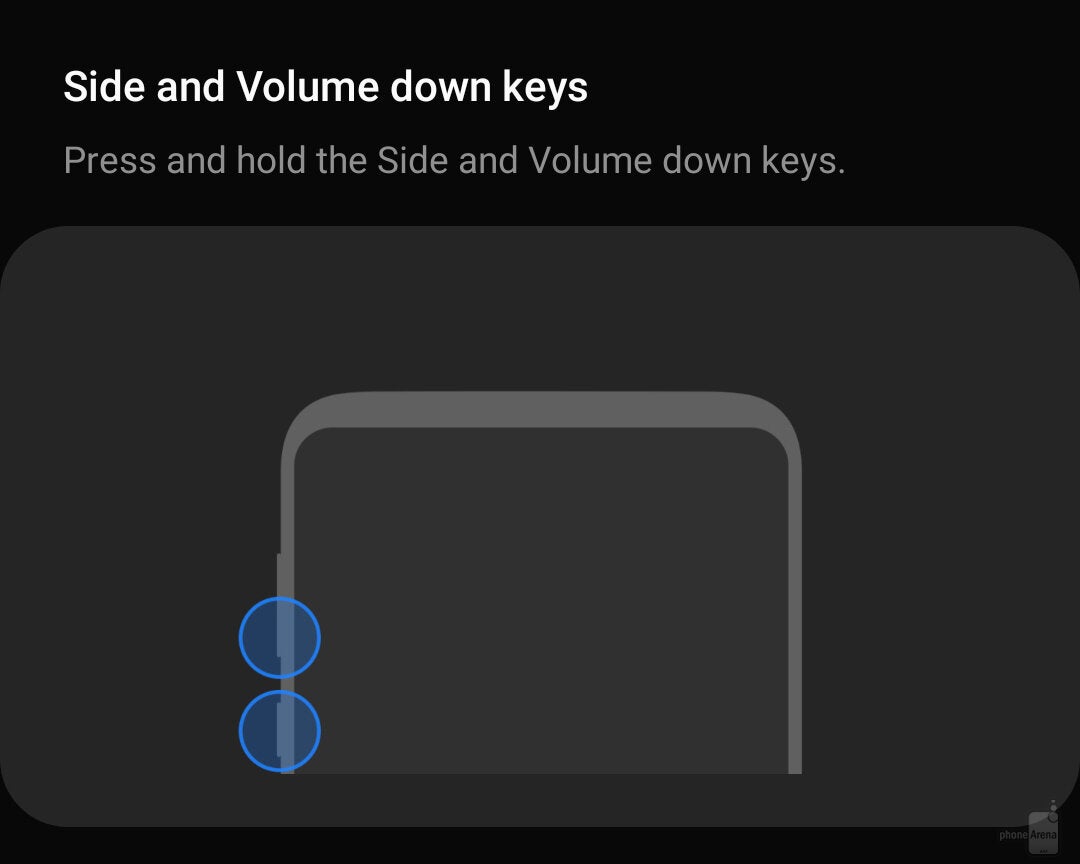 #4. Ask Bixby

Finally, you can simply ask Bixby to turn off your phone if you don't feel like going through all the hassle.