How to turn off auto updates for apps and games on Android
13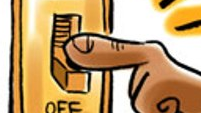 Please note: this is a tutorial for inexperienced users (beginners).
Whether you have a ton of apps on your Android device, or just a small number, you might want to choose for yourself when to update them, instead of letting automatic updates do their job. Of course, disabling auto updates is an easy thing to do. But those who are new to Android may not immediately know where to begin. With the ever-growing number of Android activations, lots and lots of new users are embracing Google's OS each day, so there are always rookies among us.
So, how do you turn off automatic updates? Well, you won't be able to do it from your device's settings, but via the pre-installed Google Play Store app. After you open the app, access the Play Store menu from the upper-left corner (this also works if you swipe to the right from the extreme left side of your screen). Your next stop is the Settings tab, where you'll find an
Auto-update apps
option. Click it, and a pop-up window will be launched, letting you select three sub-options, with the first obviously being the one that needs to be checked: Do not auto-update apps; Auto-update apps at any time (data charges may apply); and Auto-update apps over Wi-Fi only.
And that's it! You can always come back to change the way your apps are being updated.
P.S.: our short tutorial was made on stock Android 4.4.4 KitKat, but things should be roughly the same even if you have an older (or skinned) version of Android.