How to turn off Samsung's spammy Galaxy Apps notifications on any Galaxy S or Note model
30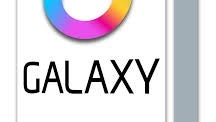 In this piece, we'll show you how to turn off Samsung's spammy and ad-like Galaxy Apps notifications on Samsung smartphones such as the
Galaxy S7
, the
Samsung Galaxy S7 edge
, and the
Galaxy Note 5
.
In an attempt to differentiate its handsets from the rest of the Android crop, Samsung has created the Galaxy Apps store, an ecosystem that Samsung populates with numerous interesting apps and experiments.
Unfortunately, Samsung turns out to adopt an aggressive approach in promoting featured items in the Galaxy Apps store. By default, Samsung's app store will sometimes launch notifications that promote 'featured' apps.
One way of stopping what many could see as an abusive practice is to completely deactivate Galaxy App notifications. Unfortunately, however, this will also turn off useful notifications. As such, it's probably worth taking the time to keep Samsung's latest app promotion out of your notification drawer.
Here's how to deactivate the ad-like Samsung Galaxy Apps notifications on any Galaxy S or Galaxy Note smartphone:
Step 1.
Open the app drawer, then find the Galaxy Apps store.
Step 2.
Tap the '
More
' button, then tap '
Settings
' in the top-right corner.
Step 3.
Deactivate the '
Push notification
' toggle. This will stop the app from launching notifications when Samsung decides to promote a certain item.
Step 4.
Since you're here, this could be the perfect place to stop app update notifications. You can do this by deactivating the self-explanatory toggle in the Settings screen.