How to toggle screen brightness with the home button on iPhone or iPad
11

Automatic display brightness is one of those smartphone features that just came about. It landed without any hype, without any praise whatsoever for what it silently does. Yet it should have gotten more attention, if you ask us, for its effect on user experience is greater than one may think. When a smartphone auto-adjusts the brightness of its screen, it optimizes its visibility depending on the user's surroundings, all the while conserving precious battery life.
Alas, a smartphone's auto-brightness option is no silver bullet – some people like their screens a tad brighter, while others prefer to keep them as dim as possible. And sometimes you need to switch between the two states as quickly as possible. That's why the option to control screen brightness manually is still present in mobile platforms, iOS 8 included. Of course, the brightness slider in iOS 8 works just fine. It has an alternative, however – an alternative that some might find useful. As
Snazzy Labs
recently revealed, there's a trick in Apple's platform allowing you to toggle between a standard and a dim setting with a triple tap of the home button. Here's how you do that.
Go to Settings > General > Accessibility and enable Zoom.
At this time, a zoom window will appear. This is perfectly normal. Your next step is to triple-tap on the screen with three fingers. If you do this correctly, a menu should appear.
Choose the second option, Full Screen Zoom. This will scale up the entire screen. Use the slider below to zoom out until the screen goes back to its normal size.
From the same pop-up menu, go to Choose Filter and select Low Light. This will significantly reduce the brightness of your screen.
Go a step back to the Accessibility menu and scroll all the way down. Hit the Accessibility shortcut option and choose Zoom.
And that's it! From now on, triple-pressing the home button will switch to this low-light mode you just configured. Triple-pressing it again will cause the screen to behave normally. How and where would you use your iPhone's extra dim display? Let us know in the comments below!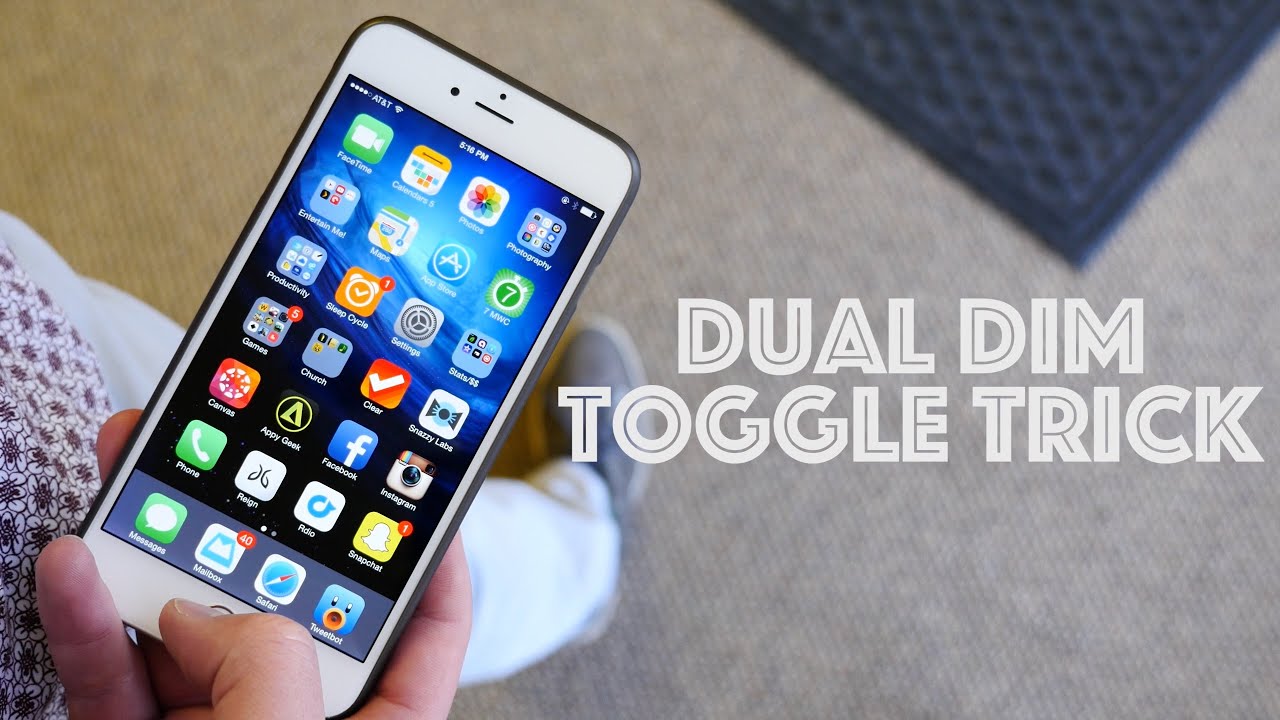 Recommended Stories