How to send and receive large files between smartphones (or your PC) with Wi-Fi Direct
14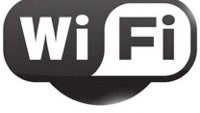 With the world of technology fixated on coming up with new and novel applications for smartphones, it should come as no surprise that the Android phone in your pocket has quite a few ways to communicate and exchange (small or large) files with other devices around it. In fact, off the top of our mind, we can think of a few -- through e-mail, through Bluetooth, through NFC (Android Beam), and even through a cloud service. Of course, none of these are very useful when all you're looking to do is send a rather large file to a friend's device, which is sitting just a few feet from yours.
You may wonder why that is, and if there is a better way to do it. First off, yes there is, and second – the reasons are many. Bluetooth, for example, while familiar to most, is strongly limited by transfer speeds and the need to stay in close proximity. Android Beam, even worse than Bluetooth for sharing large files, is mostly useful for sharing tiny slivers of information, like bookmarks or web links. And a e-mail? Most mail services have a limit on how large a file you can shoot somebody's way.
That's where Wi-Fi Direct comes into play – a relatively new standard that is almost certainly available on your device, granted it was manufactured in the past three to five years. It allows two devices (including your PC) to communicate and share even very large files at high speeds and relatively painlessly by creating what is called a "soft access point" on one, and then letting another join in to finish the deed. Your Android device has Wi-Fi Direct functionality built into the software, but the easiest way to get it working is by using an app like SuperBeam, which saves you the digging through system settings. Here's how it works.